October 20, 2020 |
Atwater Vineyards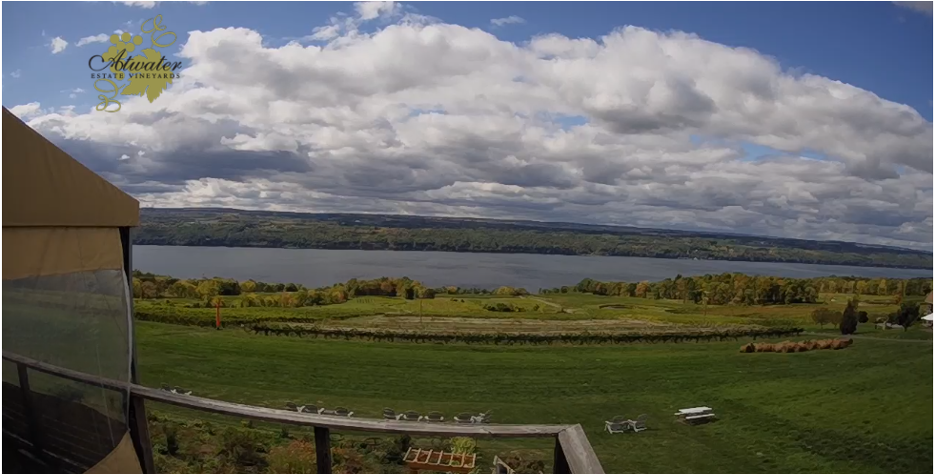 Accepting SAFE Indoor Tasting Reservations through 12/31

In the Vineyard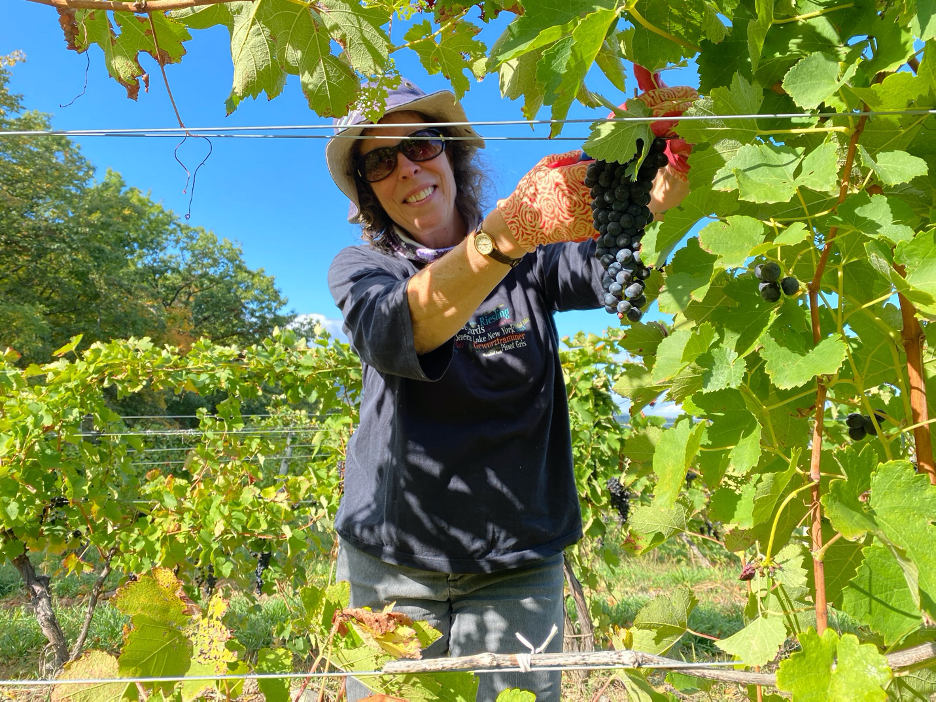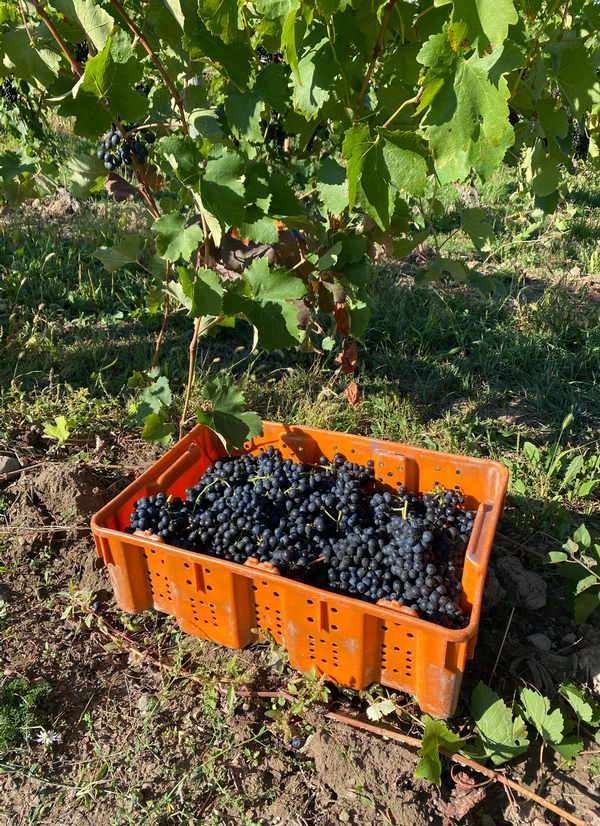 We are moving steadily through harvest, bringing more fruit in each week as scheduling allows. Everything "is there," we are just waiting to see if we can get a little more out the fruit that is still on the vine. The fruit chemistry is good: now we are only pushing for extra flavor development. This is a rare year in that we can be patient without fearing the fruit will degrade. The dry weather has caused low yields but also extremely clean fruit. We are excited to see how the wines from this vintage turn out!

Wine Cellar Updates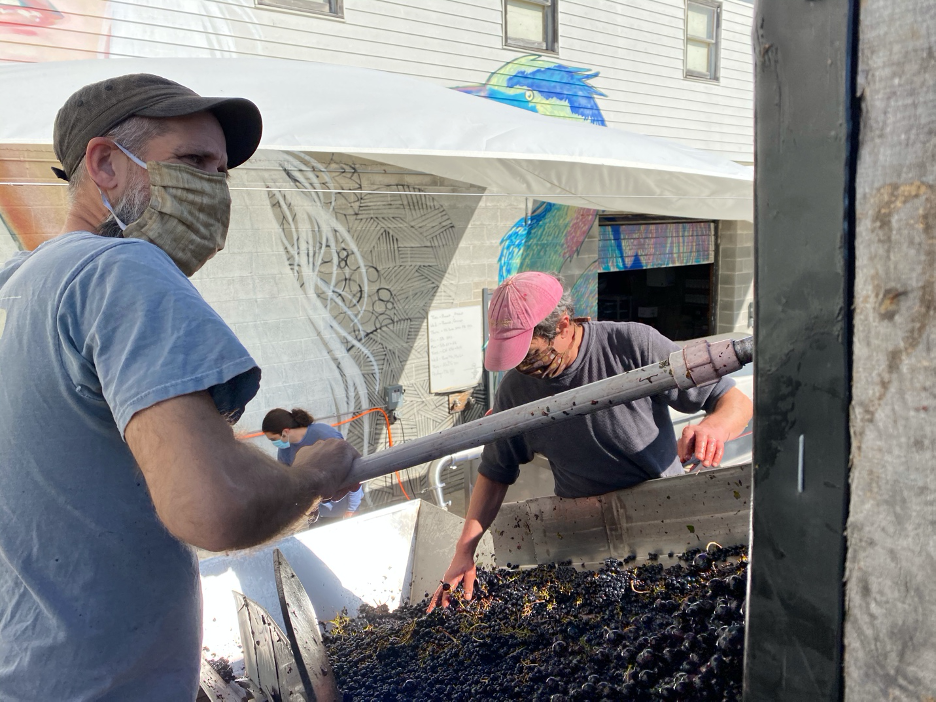 We have reached the endpoint of the harvest season, and to date the quality and chemistry of the grapes is very promising. The cool down in weather, especially at night, over the last few weeks has slowed down ripening and the precipitation of acidity thus allowing the grapes more hang time. The other result from the terrific harvest conditions and relatively low disease pressure, is it allows the winemaking team the luxury of scheduling each pick in a relatively timely manner without the additional stress of rushing the grapes onto the crush pad. 2020 is shaping up to be a terrific vintage!

New Releases

Riesling 2016
New Release
Harvested from our East-West vineyard block with 5% botrytis, and fermented and aged in stainless steel, our Riesling 2016 offers aromas of saline minerality and Empire apple.
First sips are reminiscent of plump, juicy apricot and hints of pear, finishing with soft, rounded tropical flavors.
This medium-sweet wine perfectly complements baked ham, Indian curries, roasted root vegetables, and most Asian cuisine.

PURCHASE NOW
End of Vintage - Bubble Pinot Noir Rosé

Don't miss your chance to enjoy the last of the season's Bubble Pinot Noir Rosé. This perfectly balanced rosé Pinot Noir bubbles forth with expressive notes of strawberry and a delicious dry, cranberry finish making an ideal aperitif.

PURCHASE NOW

From the Tasting Room

With the changing weather, our al fresco service for the season has closed; however, the tent and chairs will be available through the end of October for your enjoyment, weather permitting. We will also have a limited number of first-come, first-served seats inside for wine by the glass or bottle.

GIFT YOUR LOVE OF ATWATER WINE

With a gift membership to the Atwater's Edge Wine Club, you can give your favorite wine lover exclusive access to ongoing deliveries of our award-winning wine plus all the benefits of membership—including discounts on wine purchases, complimentary tastings, invitations to special events and more!

Simply choose a club level, and we will send your recipient a welcome letter with a complimentary wine key to inform them of your thoughtful gift. They will receive their first order at the next regularly scheduled delivery (February, May, August, and November). We'll automatically bill your credit card at the time of each shipment.

You can also share Atwater with your friends and loved ones through our gift cards. Recipients may use them online or in the tasting room on their choice of wine or merchandise.
GETTING OUR WINE

Ground Shipping
Our $10 per case ground shipping. Quantity and club discounts apply.
Curbside Pick-up
Order online and choose the "Pickup" option at checkout. When you arrive, park and call (607) 546-8463 to let us know you've arrived. We'll bring your wine out to you and load it in your vehicle.
Local Delivery
Order wine by noon Monday through Friday for same-day local delivery. Call us at (607) 546-8463 or place an order online and select the "Local Delivery" shipping option. There is a six-bottle minimum and a twenty-five-mile radius delivery limit.

Orders for pick-up or delivery can include specialty food, puzzles, and even wine keys! Browse our selection here.

CLUB HOUSE

November Club Shipment and Live Tasting
Amanda and our tasting room staff are busy preparing November club shipments. If you would like to join the wine club in time to receive your first shipment in November, please sign up by October 27.
George will be hosting a virtual tasting of the winemaker's selections on Thursday, December 3 from 7:30 p.m. to 8:30 p.m. ET. The tasting is free for club members, but we do ask you to pre-register.
REGISTER FOR THE LIVE VIRTUAL TASTING

UPCOMING EVENTS
Follow our social media channels to keep up with our harvest activities!