August 15, 2018 |
Atwater Vineyards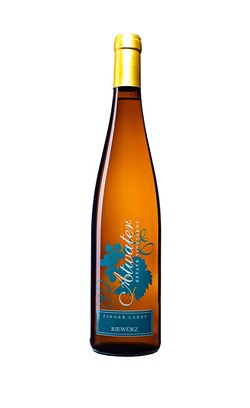 BLENDING INFORMATION: 56% RIESLING 44% GEWÜRZTRAMINER
ACIDITY: 6.62g/L pH: 3.2 R.S.: .8% ALC BY VOL: 13%
BOTTLING DATE: June 2, 2017 TOTAL PRODUCTION: 184 Cases
RELEASE DATE: May 25, 2018
WINEMAKING NOTES: Fermented separately in stainless steel, we blend the two after many trials with different tanks and blends arriving with this final blend in December 2016. Aged together for six months before bottling.
TASTING NOTES: Pronounced "ree-verts", this unique combination of Riesling and Gewürztraminer marries two of Atwater's favorite varieties. It's tremendously fragrant, with a flamboyant aroma that recalls roses, lychee nuts and spices like clove and allspice. The delicate finish melds into soft flavors of apricot and lime. Starts as a Riesling, finishes as a Gewürztraminer.
FOOD PAIRING SUGGESTIONS: Experiment with food choices and this unique wine. It pairs
wonderfully with ethnic foods, prawns roast pork, autumn vegetables and blue cheeses.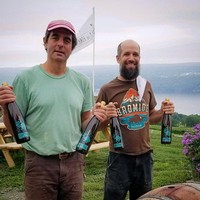 This duo blend of Riesling and Gewurztraminer was made by this duo of Vinny and George, and named by Ted , who may be just a little bit proud 💕
Congratulations to all winners of categories and to Keuka Spring Vineyards for taking the Governor's Cup for their 2017 Gewürztraminer!