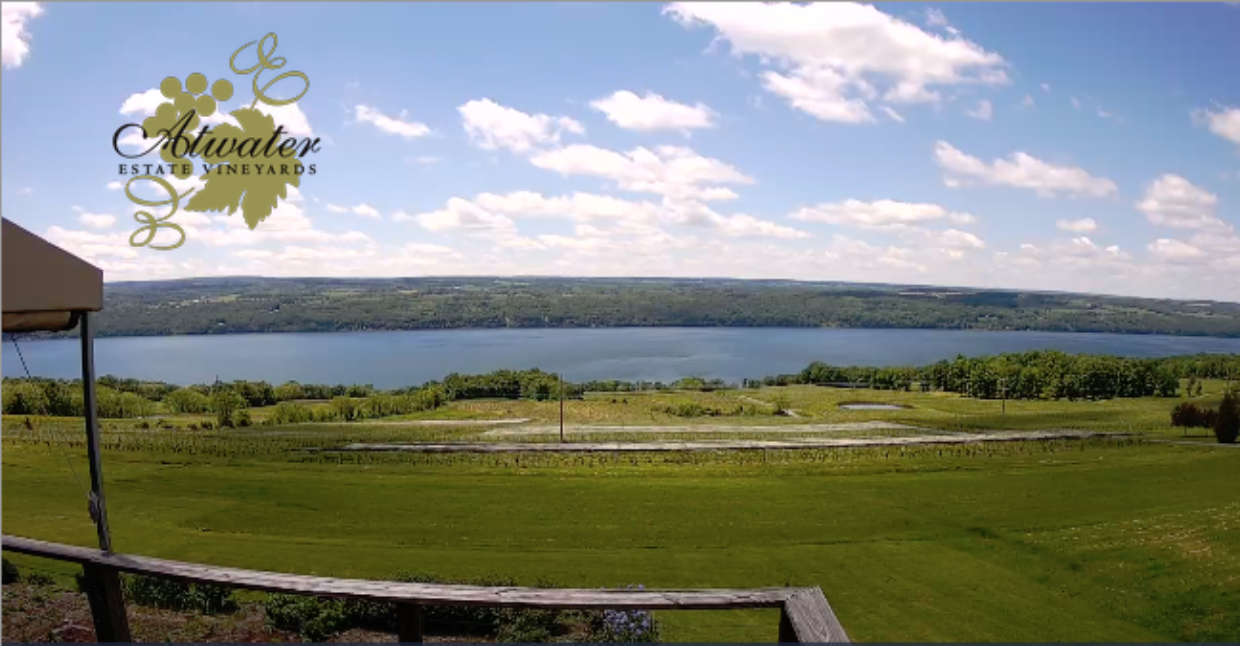 June's full moon, on the 17th, is named "Strawberry Moon" after the delicious wild berries that start to ripen during the month. We look forward to enjoying them in all their forms but are especially excited to add local berries to an Atwater Bubble Riesling Bellini on a hot summer day.

Dreaming of a visit to Atwater? Tune in to our LIVE Webcam to take in our gorgeous views and catch action in the vineyard. Also, be sure to check out Atwater After Hours...more information below.
In the Vineyard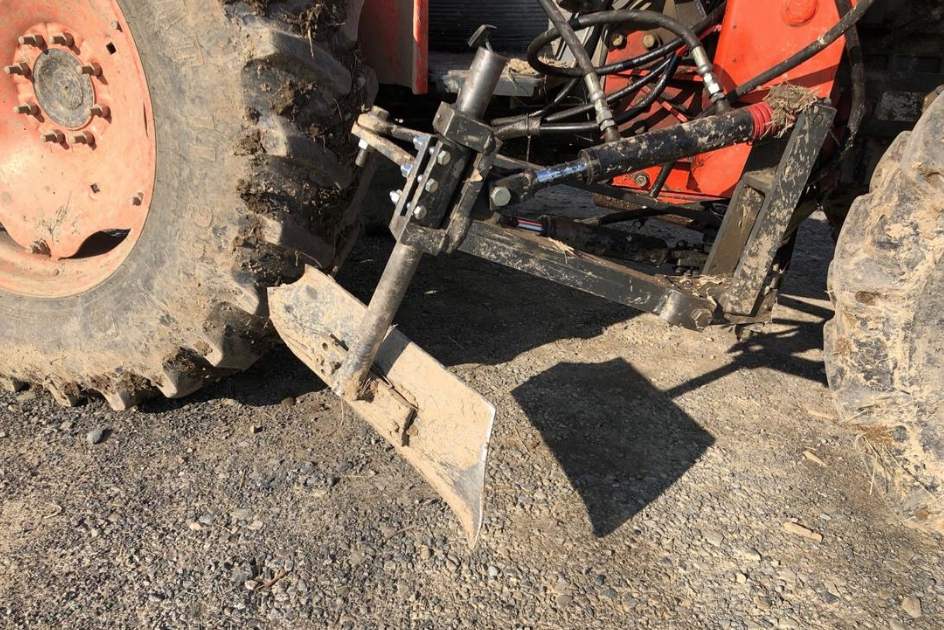 We have twice tilled the areas where we will plant new Lagrein and Zweigelt vines. These vines were grafted to 3309 rootstock, a proven rootstock for our vineyard. They recently arrived on site, and we planted them on June 7th with the help of a GPS guided planting system to ensure straight rows. Check out video of our planting here.

In the rest of the vineyards, we are using the Green Hoe tractor attachment. The Green Grape Hoe specializes in mechanical in-row cultivation and weed control by taking down the hills and weeds around the vine trunks. Weed management is an integral part of overall vineyard management systems, and frequent cultivation lowers weed seed populations in the soil, thus reducing weed density. Using the Green Hoe tractor attachment is safer and faster than hoeing by hand, and it allows us to use fewer herbicides on the farm.
In the Wine Cellar

2018 Stone Bridge Red

Vinny and George will be bottling the 2018 Stone Bridge Red made from Marechal Foch and Chancellor grapes during June.

Stone Bridge Red is a versatile wine that appeals to a variety of palates. With soft tannins, this dry red wine pairs well with everyday food. If you'd like to be notified when it is released, please click here.

2014 Gewürztraminer

This month, we're releasing our 2014 Gewürztraminer ($18.00), formerly a Club Exclusive, to the public. It was fermented and aged nine months in neutral French oak barrels.The result is a dry and complex wine that shines bright with peach blossom and delicate floral aromas while it's cool, slightly tart lychee palate is a thing of beauty. Richly textured, it's creamy, caramel-like finish lingers.

Stock up on this gorgeous summer-pleaser here.

For one season he worked for Barry Family Cellars, doing both sales and production and learning a lot in a short time. Because wine brings together people from all walks of life, he thinks the best part of working in the tasting room is getting to talk about wine with a diverse mix of guests.

Lately he's been particularly interested in white wine from Alsace, especially rich, creamy, and fragrant Gewürtztraminer and Pinot Gris. His favorite Atwater wine is the 2014 Gewürtztraminer which he likes because it's round and dry, with loads of floral, honey, and spice notes that somehow never get out of hand.

The next time you visit, please tell Matteo hello, and feel free to test his knowledge on Mann, Kafka or Goethe!
FROM THE TASTING ROOM
Memorial Day weekend, we began our seasonal evening service, Atwater After Hours.

During these relaxing nights with a gorgeous view, we serve a selection of sparkling wine cocktails developed by Amanda, our own mixologist.

Visit us between 5:00 and sunset to try these delicious indulgences paired with cheese and charcuterie plates or a selection of a la carte items: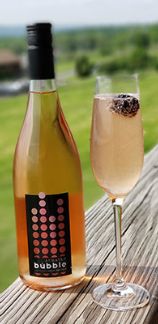 Bellinis are made using Bubble Riesling with Raspberry, Orange Peach Mango, or White Peach juice (when in season)

Riesling in the Bush features Finger Lakes Harvest's Lime Shrub topped with Bubble Riesling

Ginger Lime Fizz, our bestselling cocktail, starts with our méthode champenoise 2013 Sparkling Gewürztraminer which is then infused with fresh lime and ginger syrup

Rosé 75 is a favorite on the deck, and you can make it at home with Amanda's signature recipe.
3/4 oz Finger Lakes Distilling Seneca Drums Gin
1/2 oz fresh lemon juice
1/2 oz simple syrup
Topped with our Bubble Pinot Noir Rosé that recently garnered Double Gold in The Rosé Competition 2019 at RoboVault
Upcoming Events
For the most up-to-date list of events, please visit our Events Calendar.