November 15, 2020 |
Atwater Vineyards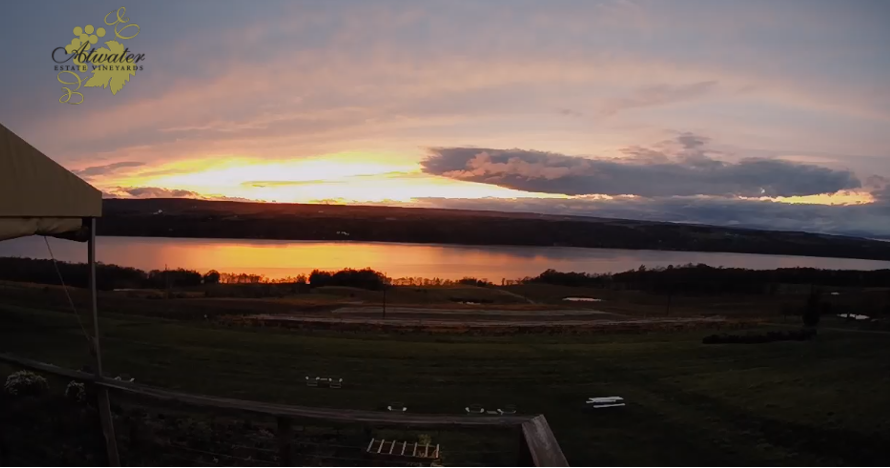 In the Vineyard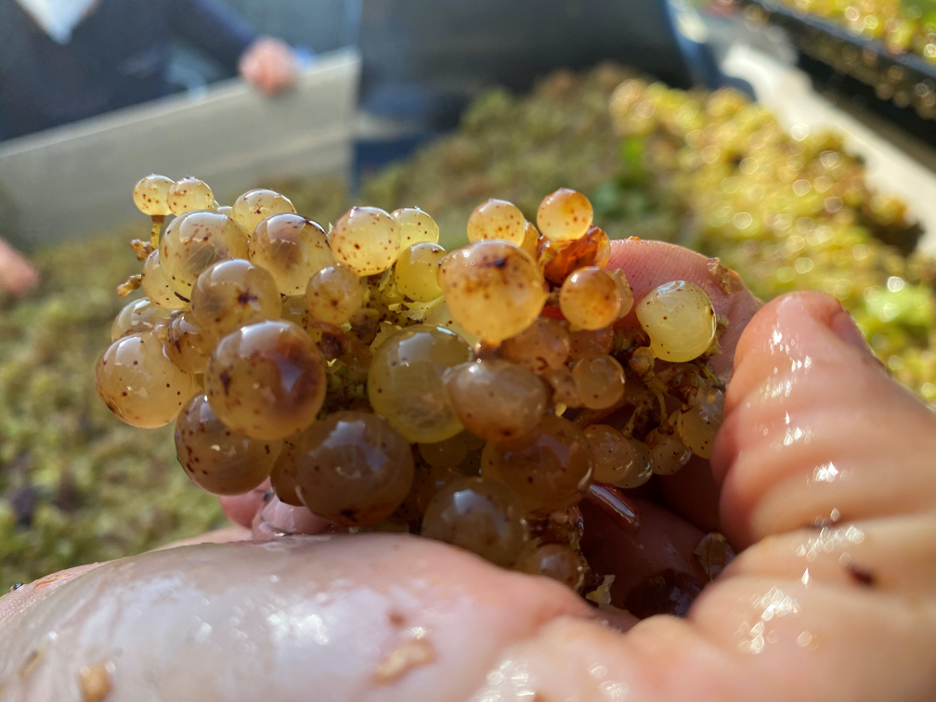 Harvest is officially "in the books." It was an extremely high-quality year with nice weather for almost all of harvest: a welcome exception. Now our focus shifts to prepping for winter. We are almost done hilling up to protect our graft unions. We run an offset plow along either side of the rows to make a mound of soil along the row. This acts as insulation in case we have extreme temperatures that might damage our vines. It also helps with weed control. We also check each post to see if is broken and needs to be replaced. We try to do as many trellis repairs now as we can so that we have more time in the spring to get ready for the vines to start growing. Growing grapes is a full year process. As soon as harvest is over, we start preparing for the next one.

Wine Cellar Updates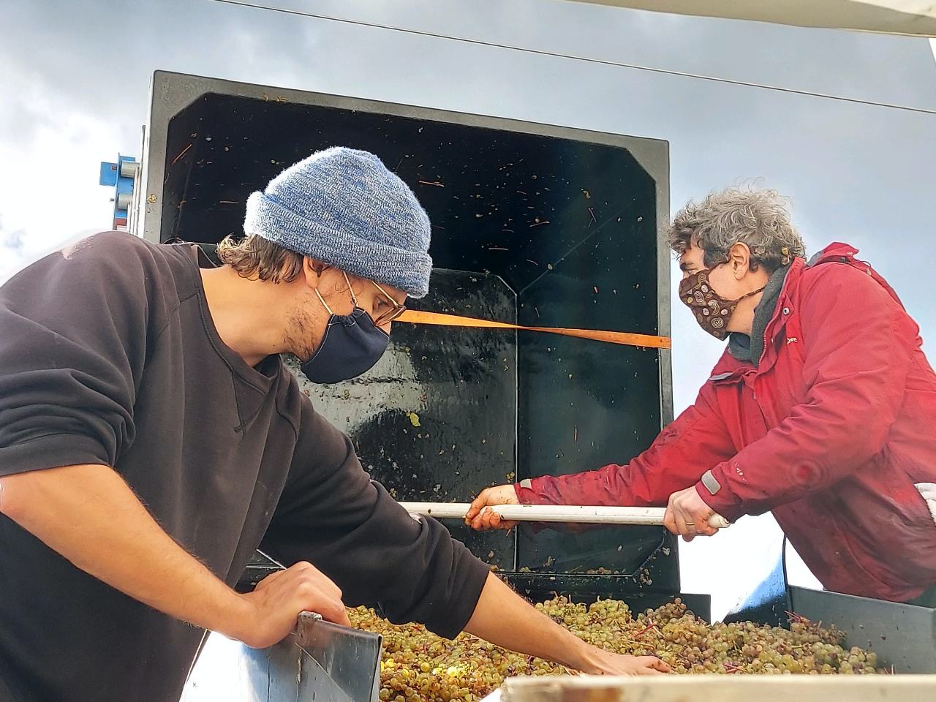 The fall season's weather continued where summer left off, providing plenty of warm, rain-free days up until we took the last of our grapes on October 28th.
While yields were down due to drought conditions, the overall integrity and ripeness of the grapes is at a level not seen in many years. Once the fermentations wind down we will then begin to evaluate the wines and start to steer many of them towards bottling in early 2021. For now, we are feeling fortunate to have such promising wines in our midst and thankful to our vineyard crew who brought in a winning vintage.


We have, however, done one early bottling, our Pétillant Naturel 2020, which finishes fermentation in the bottles. Our red Pét-Nat contains Syrah and Cabernet Sauvignon. A white Riesling Pét-Nat is still in the tank. We expect these to go on sale in early 2021.

HOLIDAY RECIPE + RIESLING
George and Aimee's favorite holiday recipe is a delicious, spicy tofu that can be a main or side dish. Both herbivores and omnivores who have sampled this have loved it and requested it on return visits!

Spicy Sesame Tofu
8 tsp Bragg's Liquid Aminos
4 tsp sriracha sauce
4 tsp nutritional yeast
8 tsp sesame seeds
2 packages firm or extra firm tofu, cubed
2 tsp olive oil
In a medium-sized bowl, combine the Braggs, sriracha, nutritional yeast, and sesame seeds. Stir in the tofu and let marinate for five minutes. In a wok or large saucepan on medium-high heat, sauté the tofu and sauce in oil until the tofu is browned. Makes 2-4 servings. Optional: add chopped vegetables such as red peppers when sauteing the tofu.
Serve over rice with Riesling 2016.
Adapted from The Garden of Vegan by Tanya Barnard & Sarah Kramer
HOLIDAY GIFT GUIDE

Wine Club Memberships
With a gift membership to the Atwater's Edge Wine Club, you can give your favorite wine lover exclusive access to ongoing deliveries of our award-winning wine plus all the benefits of membership—including discounts on wine purchases, complimentary tastings, invitations to special events and more!
Simply choose a club level, and we will send your recipient a welcome letter with a complimentary wine key to inform them of your thoughtful gift. They will receive their first order at the next regularly scheduled delivery (February, May, August, and November). We'll automatically bill your credit card at the time of each shipment.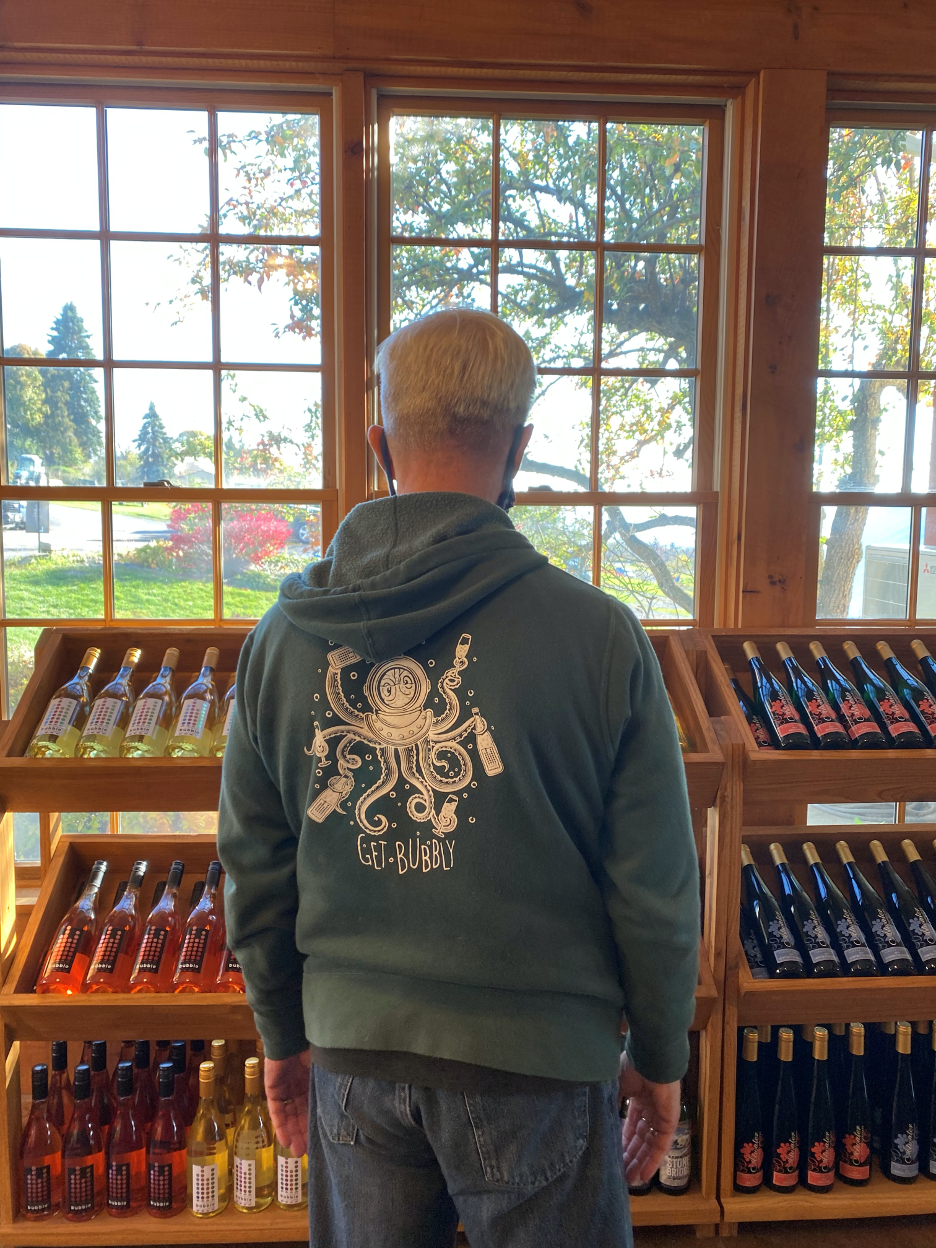 Merchandise
Send friends and family Atwater t-shirts and sweatshirts with our Get Bubbly Octopus or Lake Serpent designs. We also have a Hooded Pullover dress and a women's crewneck. These are also great stocking stuffers!
Shop Now

Gift Cards
You can share Atwater with your friends and loved ones through one of our gift cards available in amounts ranging from $25 to $250. Recipients may use them online or in the tasting room on their choice of wine or merchandise.
Shop Now
GETTING OUR WINE
Ground Shipping
Our $10 per case ground shipping. Quantity and club discounts apply.
Curbside Pick-up
Order online and choose the "Pickup" option at checkout. When you arrive, park and call (607) 546-8463 to let us know you've arrived. We'll bring your wine out to you and load it in your vehicle.
Local Delivery
Order wine by noon Monday through Friday for same-day local delivery. Call us at (607) 546-8463 or place an order online and select the "Local Delivery" shipping option. There is a six-bottle minimum and a twenty-five-mile radius delivery limit.

Orders for pick-up or delivery can include specialty food, puzzles, and even wine keys! Browse our selection here.

CLUB HOUSE

Library Wines
Our winemakers have recently released three new library wines with extremely limited quantities exclusively for club members:

Chardonnay 2009 - $38
Pinot Noir 2010 - $40
Cabernet-Merlot 2009 - $42

Available in the tasting room only. No additional discounts apply.

Virtual Tasting

George will be hosting a virtual tasting of the winemaker's selections on Thursday, December 3 from 7:30 p.m. to 8:30 p.m. ET. The tasting is free for club members, but we do ask you to pre-register.
UPCOMING EVENTS
Follow our social media channels to keep up with our activities!