February 17, 2020 |
Atwater Vineyards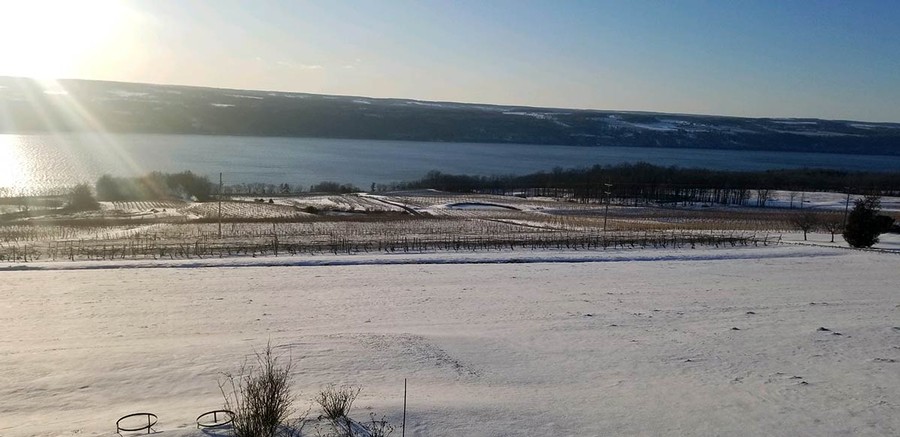 Be sure to tune in to our LIVE webcam to watch the winter weather.

Our vineyard is covered in snow from recent storms, but Punxsutawney Phil predicts we only have six more weeks of winter.
---
IN THE VINEYARD

Now that we are in the heart of winter, the vineyard staff's primary activity has been pruning. Although only about a quarter of the way through the vineyards, they are starting to pick up the pace since we will turn the corner toward spring very soon.
It is also a good time to prepare for the upcoming season by doing equipment maintenance and repairs since we don't use our tractors and equipment as much use this time of year. In the heat of the growing season, it is important to have everything running properly so that we don't have a breakdown at a critical stage.
WINE CELLAR UPDATES

The 2019 rosés are officially on deck for the first bottling run of 2020 season.
We sent all the rosés through their initial filtration to help clarify and aerate the wine, delivered samples for lab analysis to check the chemistry, and finally ran cold stability trials to ensure their integrity.
If all goes according to plan we should have what is shaping up to be an excellent batch of rosés coming this spring.
FROM THE TASTING ROOM

New Release

2018 Cabernet Franc
Our Cabernet Franc underwent 61% spontaneous fermentation in stainless steel tank, 39% fermentation in open top bin and was aged nine months in neutral French oak barrels.
Its grapes produce delicate flavors of red cherry, raspberries, and sweet tobacco.
---
THE VINEYARD TABLE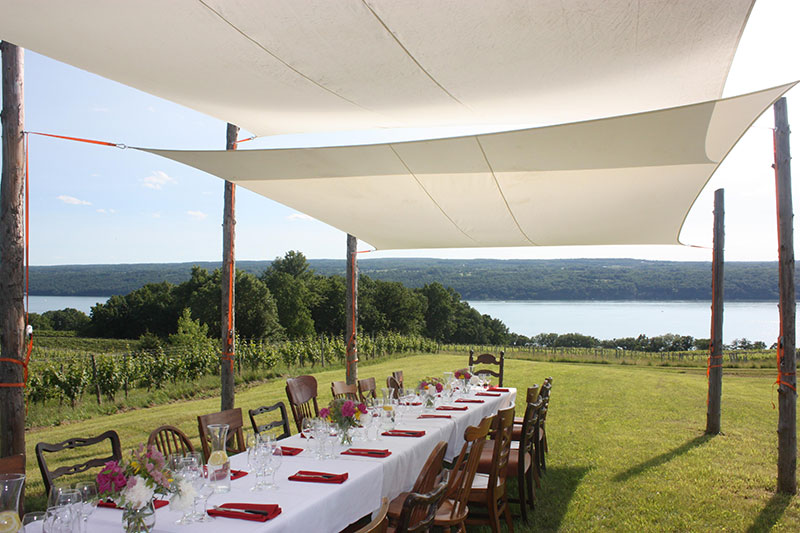 We are pleased to announce dates for our greatly anticipated Vineyard Table dinners.
Experience fine dining prepared table-side by acclaimed local chefs Giulietta Racciatti and Rune Hilt of Red Dove Tavern while nestled in Atwater's beautiful vineyards overlooking Seneca Lake. Giulietta and Rune craft menus that focus on local and seasonal ingredients and are thoughtfully paired with Atwater wines. Meet our winemakers, learn about the chefs and the passion they bring to their craft, and enjoy lively conversation with friends.
Space is limited to 22 guests, so book your experience early to guarantee a spot. Club members receive $10 off per ticket (limit 2).
PURCHASE VINEYARD TABLE TICKETS NOW
---
SHIPPING NEWS
We are pleased to announce that we are now able to ship orders to customers in Arizona!
CLUB HOUSE

FEBRUARY PICK-UP PARTY
Thank you to our Wine Club members who came out for the first pick-up party of 2020! From our cozy tasting room, we watched the snow hide Seneca Lake while tasting an array of wines including pre-releases and library wines and enjoying small bites. George brought winemaking equipment and barrel samples from the cellar for show-and-tell. Our next wine club shipment and party is in May.
---
ANNUAL WINE CLUB PARTY

Save the Date: June 13th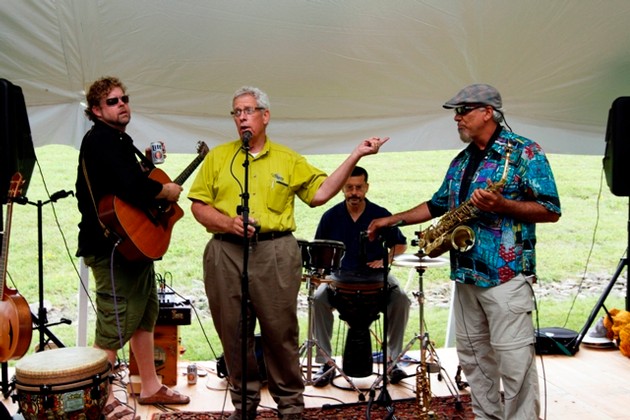 Our annual Wine Club Party will be held on June 13th from 5:00 until sunset. Enjoy hayride tours throughout the vineyards, vertical wine tastings with the winemakers, great music with Aaron Lipp & the Slacktones, catered hors d'oeuvres with a full buffet dinner and delectable desserts. Close the evening by watching the sun set over the vineyards and Seneca Lake.

If you are not yet a member, please join our wine-loving community! Visit our website for more details.
UPCOMING EVENTS
Check out our Events Calendar for the latest events at and around Atwater Vineyards.