August 15, 2020 |
Atwater Vineyards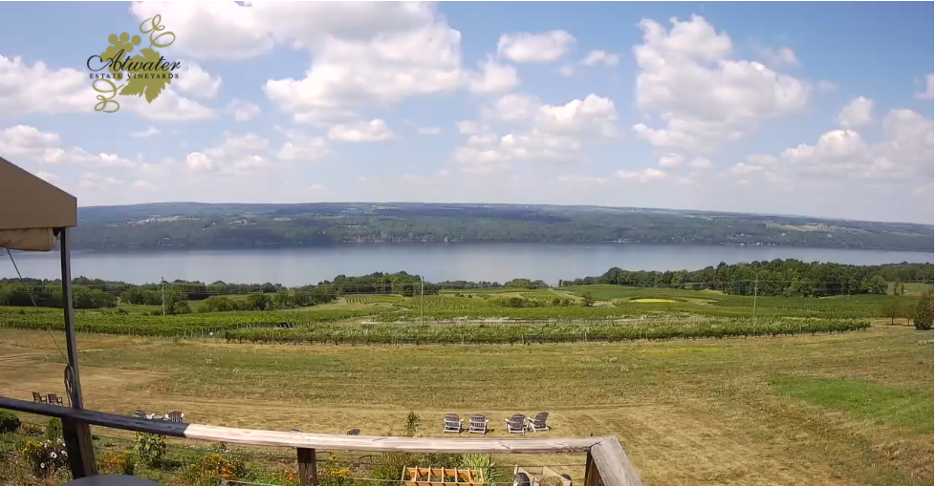 NOW OFFERING TASTING RESERVATIONS THROUGH 10/31

In the Vineyard

We are starting to see the first of veraison in our earliest varieties. This is the time when the berries begin to soften and change color. The next couple of weeks will bring us completely through that process. Harvest is not far now!

Animals like grapes as much as we do, so we are in the middle of deploying all our wildlife deterrent devices. We use a combination of netting, "squawkers" that produce bird in distress sounds, and cannons that sound like gun shots. There are many challenges throughout the year getting good quality fruit to the press deck, but this time is among the most stressful. We're hoping for good weather to hold out for the rest of the season and for the birds to stay away!

Wine Cellar Updates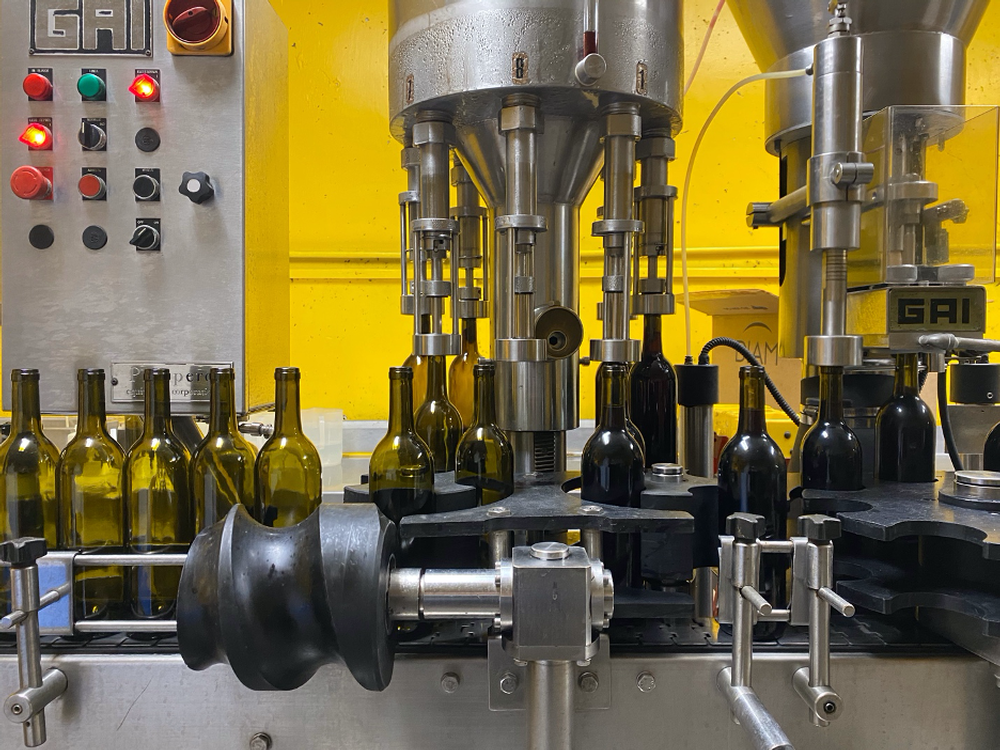 We recently blended, coarse filtered, and bottled 496 cases of our Big Blend 2018, a combination of estate grown Cabernet Sauvignon, Syrah, and Merlot after its long twenty-one-month slumber in barrels. Next, we're moving to the Cabernet Sauvignon 2018, a straight up bottling from some of our most expressive barrels from the 2018 vintage.
Before August slips by, our last major bottling effort before harvest will be wrangling the very delicious 2019 reds, which will include Cabernet Franc and Syrah as well as a very special single barrel from the 2017 vintage of Cabernet Sauvignon!
End of Vintage
We've only got a few cases left of this vintage. Order before they are gone!

Dry Rose of Blaufränkisch 2019

New Releases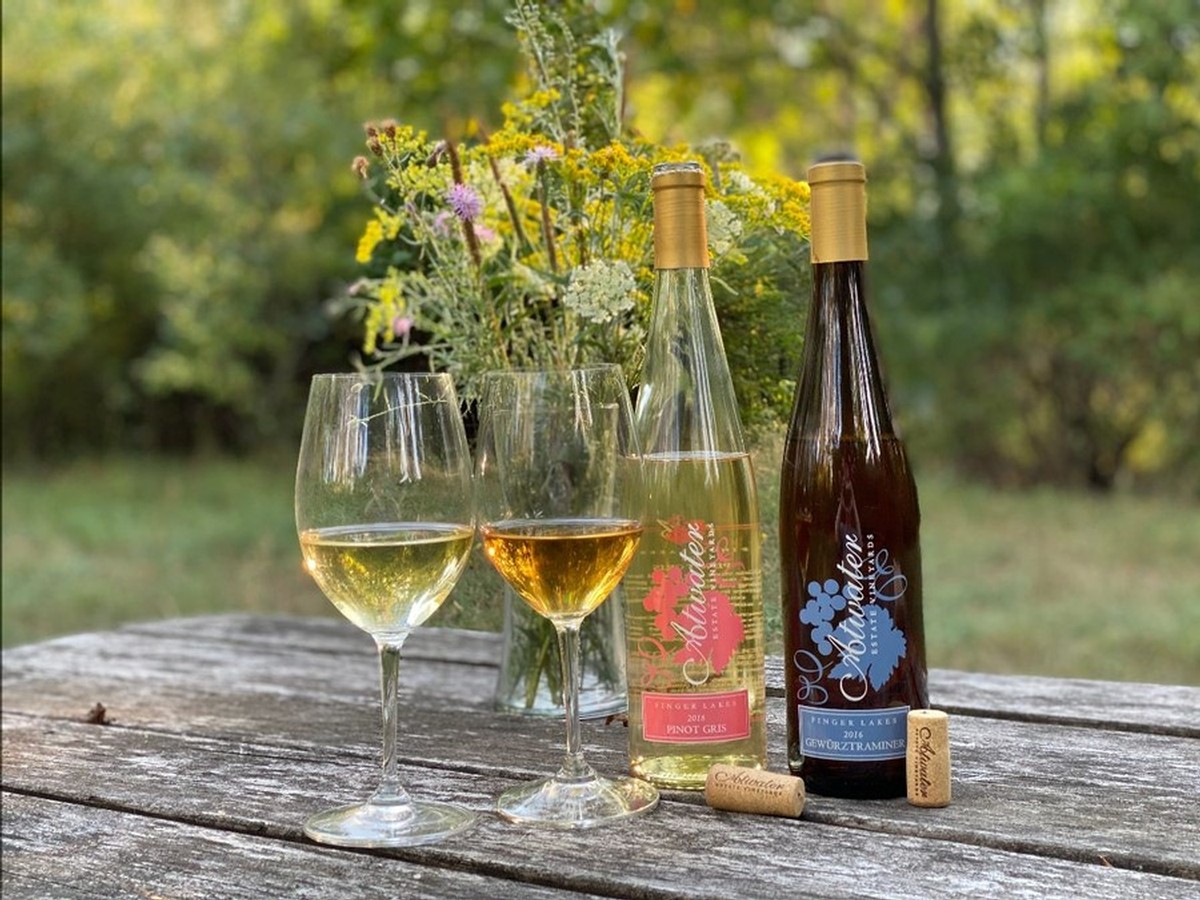 Pinot Gris 2018
New Release
Hand-picked and hand-sorted, 95% of the grapes were tank fermented and aged sur lees. 5% were skin fermented and barrel aged. The result is a crisp, mouthwatering Pinot Gris with notes of sweet and spicy orange blossom mixed with vanilla crème and tangy white peach and pear flavors that finishes with a rounded, silky, vibrant mouth-feel.
Gewürztraminer 2016
New Release
Our Gewürztraminer grapes were hand-sorted. Half were skin-fermented in open-top bins for fifteen days and the rest pressed and barrel fermented. They were separately aged eight months in neutral French and American oak barrels and blended prior to bottling. The resulting dry and complex wine shines with peach blossom and delicate floral aromas. The cool, slightly tart lychee palate is a thing of beauty. Richly textured with a creamy, caramel-like finish that lingers.

From the Tasting Room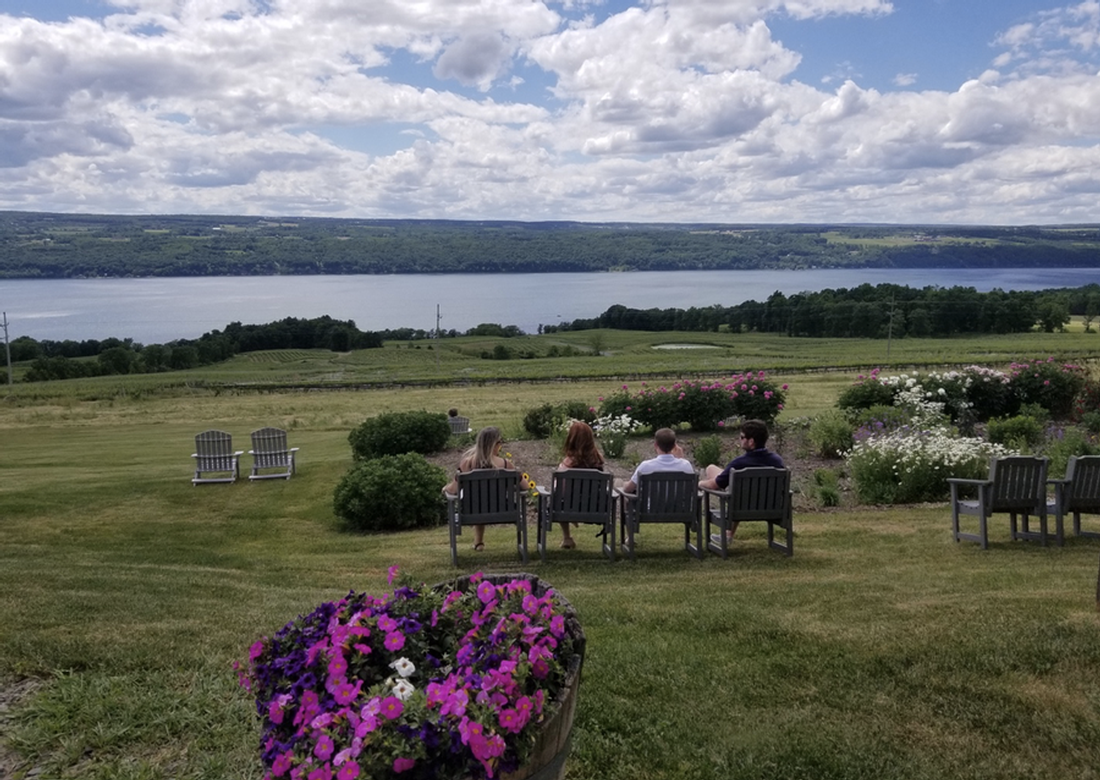 Tastings are offered daily from 10:00 to 5:00 by reservation only. We are now accepting reservations through October 31, 2020. During these tastings for up to four people, one of our experienced hosts will present your choice of five wines along with cheese and crackers. You'll learn about the winemaking process, the vintage, and the special characteristics of our estate.
"The one on one personal tasting and pre order of the cheeseboard is fantastic especially during this new way of living because of the Covid virus. Everyone is extremely friendly and knowledgeable of both the wines and the area."
"The tasting was excellent! Jim was knowledgeable and pleasant. The wines were delicious! The view was impeccable!"

"We really enjoyed our time at the winery. The whole tasting felt like a special experience. And the ability to enjoy a bottle on the beautiful grounds afterwards really topped it off. Thank you for a great time!"
Atwater After Hours
Now that the sun is setting earlier, Atwater After Hours is 5:00 to 8:00 p.m. Friday through Sunday. You can enjoy al fresco wine by the glass or bottle, wine cocktails, and small bites. No reservations are required. For more information, please visit our website.

Employee Spotlight: Bobby Iszard
Bobby first came to Seneca Lake to attend a Boy Scout Camp and returned as a camp counselor where he met his wife. Her parents had a cottage at Glenora, and he was attracted to the lake's beauty and serenity. They bought a house on Glenora Point in 1981.

Bobby was introduced to the wine industry and wine making by a NYS Supreme Court judge and his son-in-law as well as his son who worked at a winery as a teenager on a press pad. After he retired, his son, a Director of Sales/Marketing at a winery, asked him to help at wine events on the road. He was then asked to work in the sales room of a winery on the west side of Seneca Lake. Last year he joined us at Atwater.

Introducing our guests to the great wines from the Finger Lakes and how the lakes make up so much of the character of the people give Bobby satisfaction. He's also gratified by how they react to our wines and the intimacy of our tasting venue. Not only do they appreciate our wines, but they share our love for the beauty of the Finger Lakes.

Since we've changed our tasting room procedures in the wake of COVID-19 for the safety of our guests and staff, our hosts have had to undergo new training. Bobby observes that the new format has had many positive effects, primarily that hosts are able to spend more personal time with each party to explore our wines.

Picking a favorite Atwater wines is like picking which one of your children is your favorite—not easily done. However, Bobby is a big fan of our Dry Riesling and our Pinot Noir. At the same time, he thinks all our wines well-balanced with the concentration on the fruit.

Bobby loves to interact with our guests to learn more about them as individuals and how they react to our wines. Life is so complex, especially now with all that we are going through that concentrating on the wine, the beauty of the lakes, and the people allow a focus on the beauty of the moment!
GETTING OUR WINE

Ground Shipping
Our $10 per case ground shipping. Quantity and club discounts apply.
Curbside Pick-up
Order online and choose the "Pickup" option at checkout. When you arrive, park and call (607) 546-8463 to let us know you've arrived. We'll bring your wine out to you and load it in your vehicle.
Local Delivery
Order wine by noon Monday through Friday for same-day local delivery. Call us at (607) 546-8463 or place an order online and select the "Local Delivery" shipping option. There is a six-bottle minimum and a twenty-five-mile radius delivery limit.

Orders for pick-up or delivery can include specialty food, puzzles, and even wine keys! Browse our selection here.

CLUB HOUSE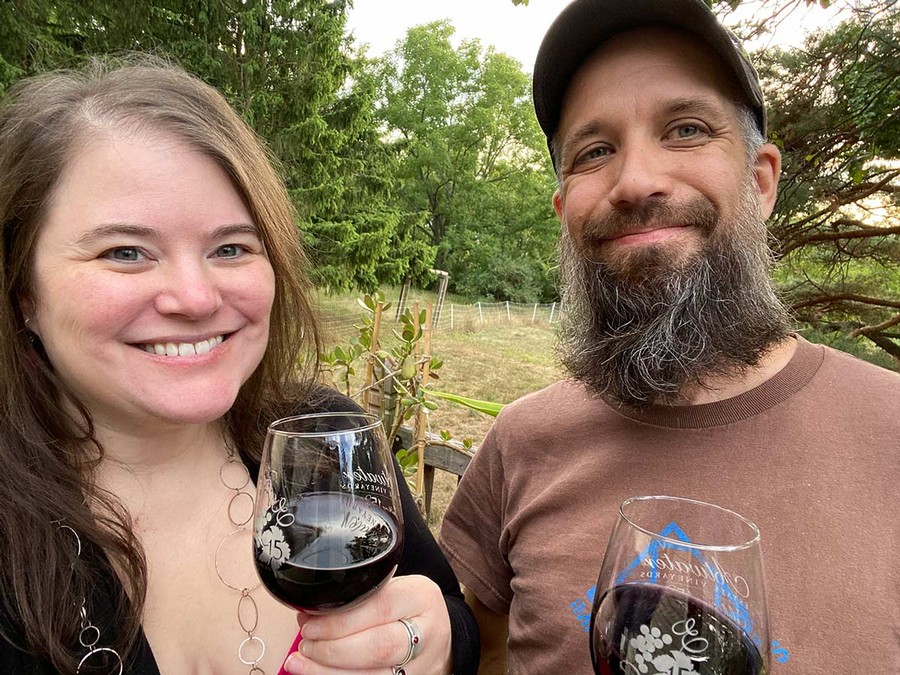 We invite you to explore our Atwater's Edge Wine Club.

UPCOMING EVENTS
Check out our Events Calendar for the latest events at and around Atwater Vineyards.