December 14, 2019 |
Atwater Vineyards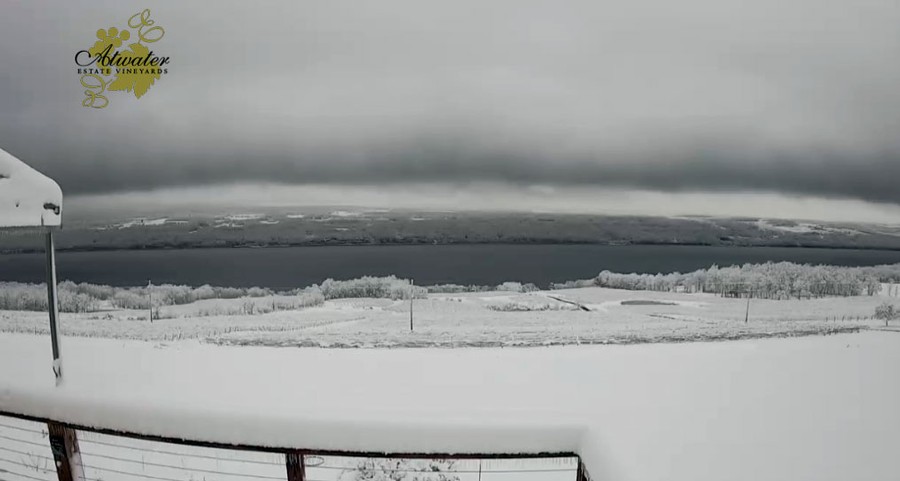 On December 2nd, the first snow of the season blanketed our vineyards. Be sure to tune in to our LIVE webcam to watch the winter weather.
---
In the Vineyard

The vineyard staff is working on our post and trellis repairs and moving catch wire clips before the ground freezes. Our typical trellis setup consists of six wires—two "fruit wires" and four "catch wires." Fruiting canes (the branches that grow from the main trunk) are tied to the fruit wires in the spring before bud break while moveable catch wires support the growth of leaves and shoots. Since vines can grow quickly, we must ensure a proper setup so we move quickly and efficiently throughout the season.
We've also just received our yearly soil tests results so that we can tailor our treatments for each block as we spread mulch and fertilizer to continue to keep our soils healthy and productive.
---
In the Winery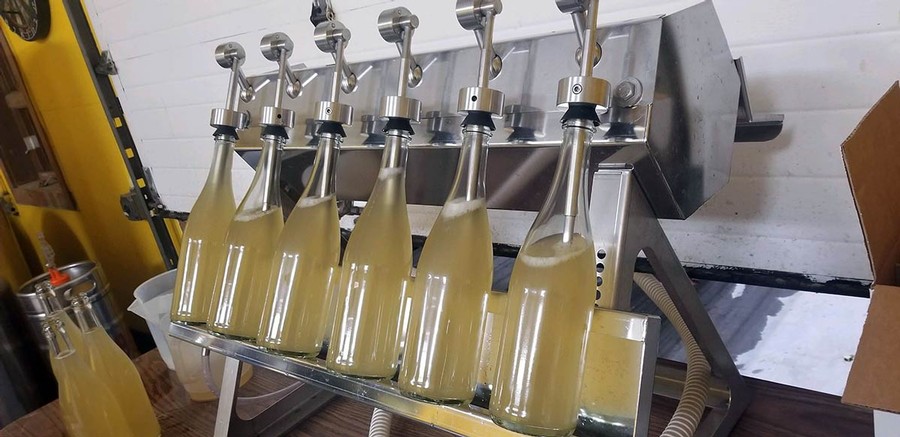 The 2019 harvest is officially in and early reports are quite favorable thanks in part to cooler nighttime temperatures which kept disease pressure low and for mostly dry conditions during September and October. Alcoholic fermentations this season are winding down for the most part with the exception of a few late harvest Riesling lots that are still ticking away. Our reds are finishing up malolactic fermentation in the barrel hall and will soon begin their winter hibernation. In the next stage, we will begin looking at each of the early new release wines to assess whether they need any corrective intervention, which usually involves a series of blending bench trials to determine how best to finish the wine—one of the best parts of the winemakers' jobs!

This month, George and Matteo also bottled the Pétillant Naturel 2019 (photo above) which has a very narrow window for bottling when the wine is at the appropriate sugar level.
---
From the Tasting Room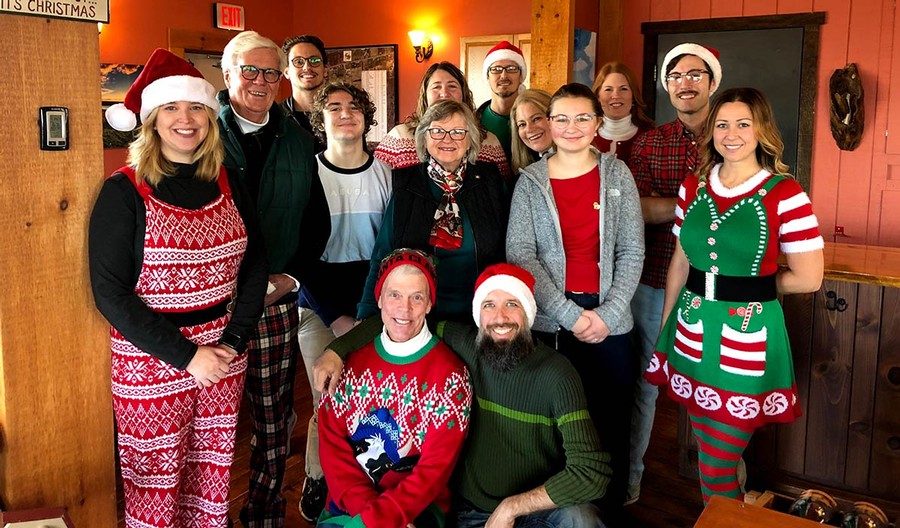 Around 5,000 guests, including Santa, Ms. Claus, reindeer, the ghost of Christmas past, and merry elves visited Atwater over two weekends for Deck the Halls, the popular Seneca Wine Trail event that sells out every year. Atwater's Santa's helpers served Riesling 2015 paired with a tamarind/apple butter chutney on samosas.
During the three-day event, revelers received a wreath and souvenir wine glass, and at every participating winery they visited, they got a special ornament and wine and food pairing. Visit Seneca Lake Wine Trail for information about 2020 tickets.
---
Upcoming Events
You can view all of our upcoming events on our events calendar.