March 15, 2020 |
Atwater Vineyards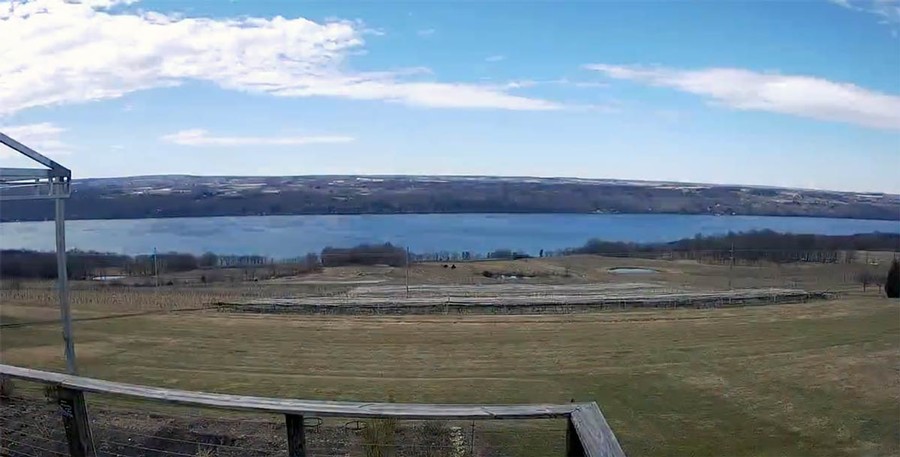 Be sure to tune in to our LIVE webcam to watch March transition from a lion to a lamb.
IN THE VINEYARDS

We've passed the time of year when we expect to get our major cold events and have not seen significant bud damage, so we decided to push through and finish pruning the vineyards. Now we hope we don't have a frost event after the vines have started to grow in the spring!
With pruning done, we've returned to trellis work to get things ready for tying. We're repairing posts and wires now so that we can then tighten the wires. The canes left after pruning will be wrapped around the wires for support. The wires need to be tight so that they can support the weight of the fruit as the vines grow.

WINE CELLAR UPDATES
Our winemakers have been undertaking blending trials of skin-fermented, barrel-aged Vignoles 2016, Riesling 2016, and Gewürztraminer 2017. Vinny and George are also preparing to bottle our 2019 Vignoles and Stone Bridge White at the end of March.

New Release
Fahrenheit 2016
Cabernet Franc and Cabernet Sauvignon grapes were handpicked and frozen for three weeks then whole-clustered pressed, cold-settled, racked and fermented in stainless steel. After fermentation was stopped, the wine was aged in stainless steel tanks. The wine has aromas of fresh strawberries, raspberries, and orange marmalade, intriguing flavors of apricot, honey, allspice, and strawberry jam, and a delightful silky texture.

FROM THE TASTING ROOM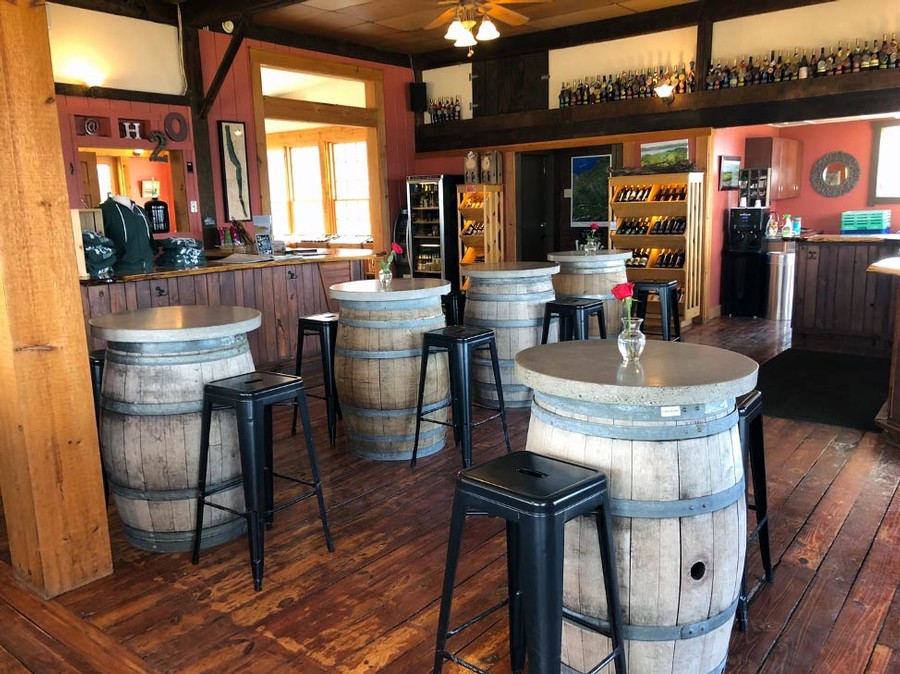 We've rearranged our tasting room to give you more room to sit and enjoy our wines. Please join us for a tasting and see our new look!

Spring holidays are on the horizon, and we will be posting wine cocktail recipes Amanda developed for you to use for brunches and other special events. Our first featured drink is the MoonWalk. Check out our social media in the upcoming weeks for more delicious cocktails.
MoonWalk
Combine:
1 oz. fresh grapefruit juice
1 oz. orange liqueur
3 drops rose water
Shake with ice
Top with Sparking Gewürztraminer 2013


CLUB HOUSE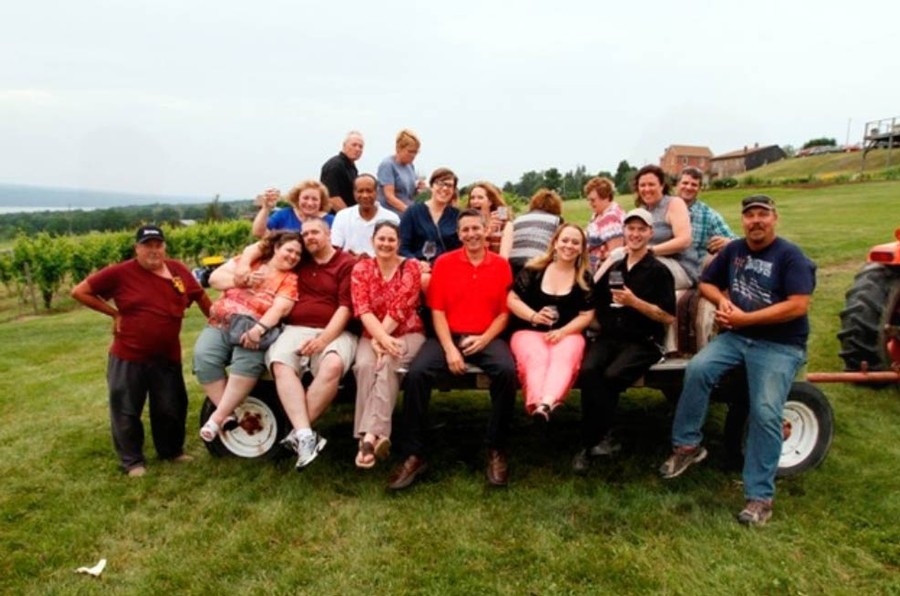 Our annual Wine Club Party will be held on June 13th from 5:00 until sunset. Enjoy hayride tours throughout the vineyards, vertical wine tastings with the winemakers, great music with Aaron Lipp & the Slacktones, catered hors d'oeuvres with a full buffet dinner and delectable desserts. Close the evening by watching the sun set over the vineyards and Seneca Lake. Get your tickets here.