November 29, 2019 |
Atwater Vineyards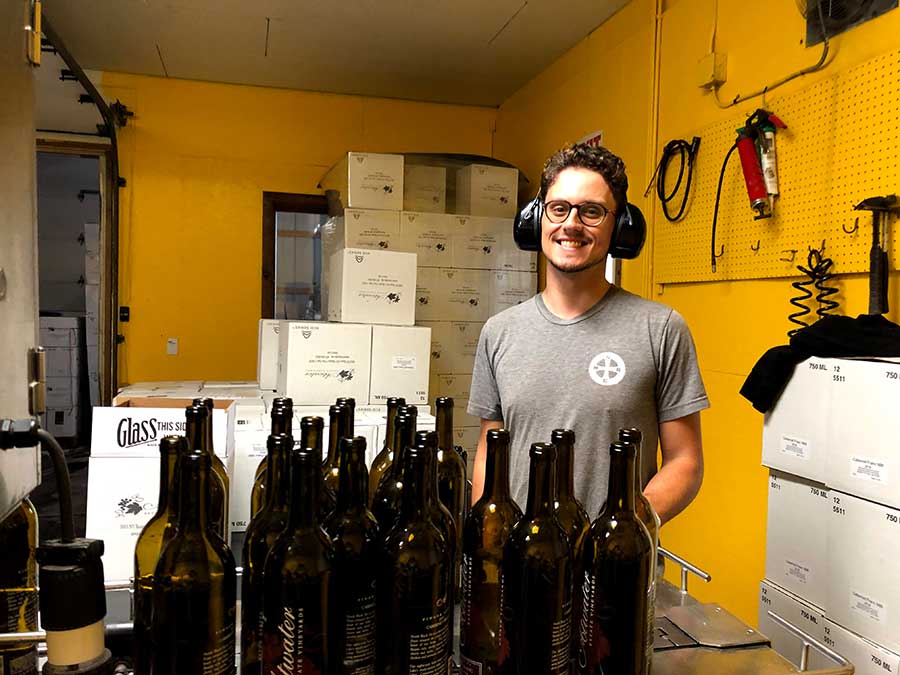 Our 2019 Harvest Assistant, Wes Andrew, currently attends Finger Lakes Community College for an A.A.S. in Viticulture & Wine Technology. His early experiences with wine and grapes started in his aunt and uncle's vineyard in the Shawnee Hills AVA in Illinois. Although the wine industry had always been of interest, he didn't consider pursuing a career in the industry until he spent a summer working for Blue Sky Vineyard in Illinois and decided that he wanted to pursue education in the field. He was interested in the Finger Lakes, and the FLCC program seemed like a good fit. After graduation, he'd like to explore the wine regions in Oregon and Washington. While Wes don't yet know where he'll settle down, his long-term goal is to own his own winery and vineyard.
Wes likes how interconnected everyone is at Atwater. Since it's a small place, everybody knows each other which is a nice feeling. Besides learning practical knowledge from Vinny and George, Wes says that while it may sound odd, he really enjoys power washing the floor. There's something very satisfying about watching the dirt and grime get blasted away and seeing the stark contrast between the unwashed and washed floor.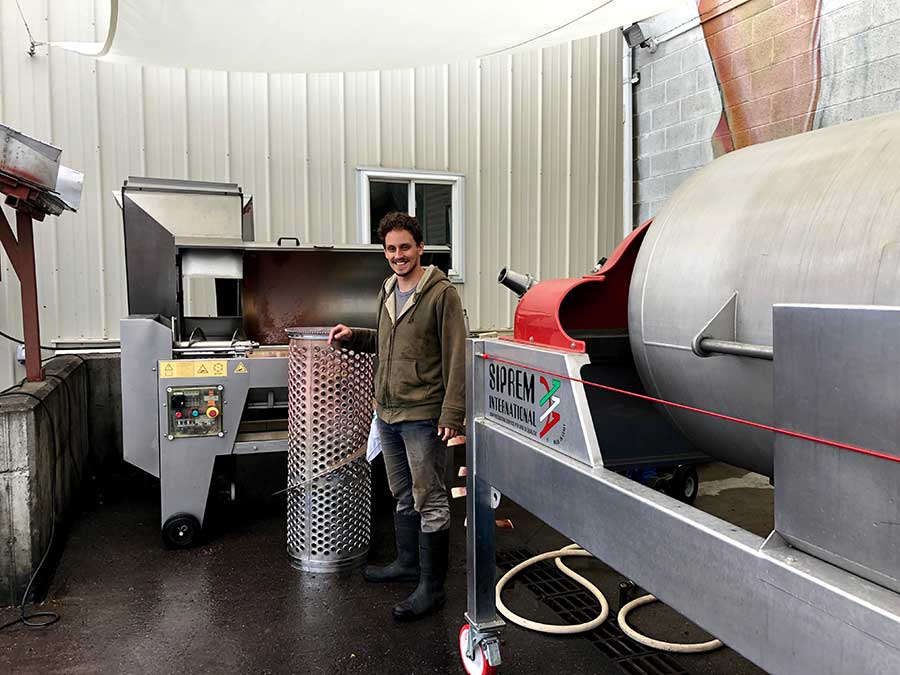 Wes was surprised by the amount of non-"wine" knowledge you need to know as a winemaker. On top of knowing how to make the wine, you also need to be an electrician, plumber, and a mechanic. So many things could go wrong: the press could stop working, something could go wrong with the glycol plumbing, the forklift could break, the list goes on and on, and you need to be ready to fix anything and everything if you have to.
Previously, Wes was enrolled in a B.S in Music Performance, his instrument being the double bass, but he decided not to pursue music as a full time career. However, he still plays almost everyday and has no plans of stopping anytime soon. He's hoping to find an orchestra to perform with once he has a more consistent schedule and is done with school. He's also a big road biker! Wes loves to ride his bike both casually and competitively in regional races and events. He tries to put in at least 100 miles a week either on the road or on the trainer when the weather is bad. He also enjoys cooking, and his favorite cuisines are from Asia, specifically Korean, Thai, and Szechuan. He cooks every day, and sometimes twice if he's home for lunch. He thinks there's something magical about chopping up all of the ingredients and slaving over a hot stove in order to put together a delicious dish. His favorite thing about cooking is that you're always rewarded for your hard work.
Atwater is proud to recruit many of our interns, including Wes, from the FLCC Viticulture & Wine Technology program. We've enjoyed working with Wes this season, and wish him the best as he finishes his degree and embarks on what we're sure will be a successful career!