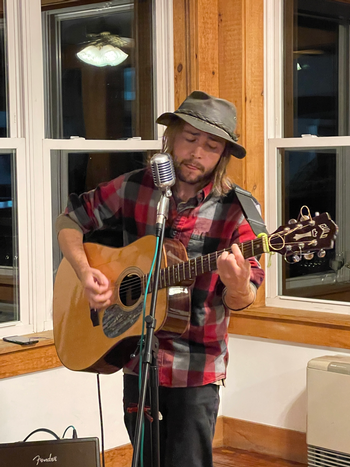 Atwater After Hours Singer Songwriter Series with Oliver Burdo
Thursday, June 8
6:00 - 8:00 p.m.
Oliver Burdo is an eclectic indie folk singer/songwriter based in the Finger Lakes Region. His writing is lyric heavy, story based and delves into a wide range of emotions and experiences. He is the singer and songwriter for St. Vith and Black Glasses.
Please join us for Oliver's music, wine by the glass or bottle, cocktails, mocktails, cheese, vegan, or charcuterie plates, and small bites.
Industry and Club Discounts!