April 16, 2019 |
Atwater Vineyards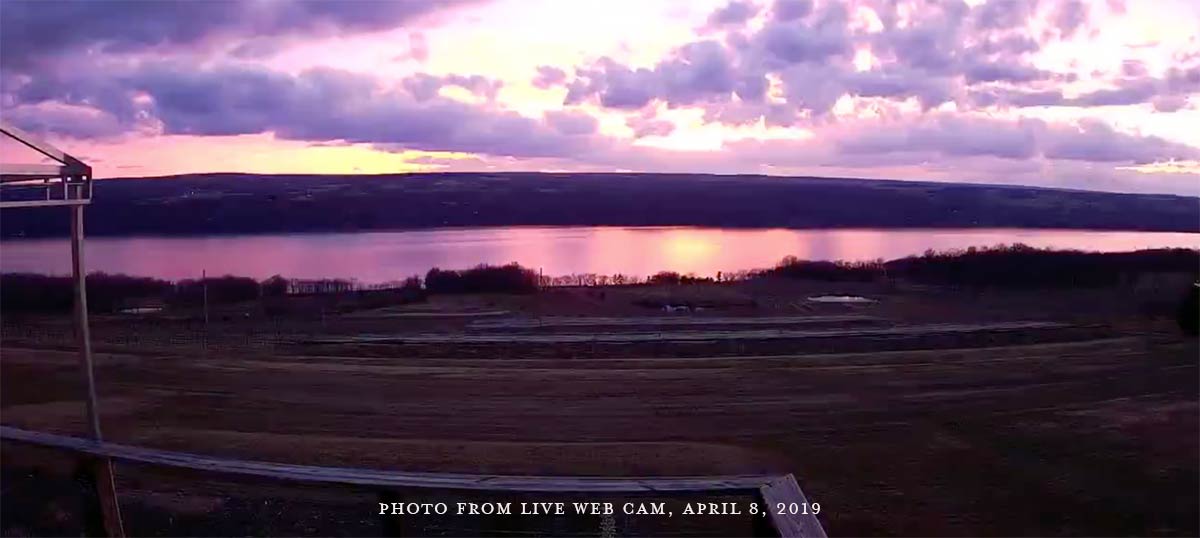 Greetings!
It's so exciting to hear the sweet warbling sounds of the Eastern Bluebird as we welcome spring to the vineyards!
The official bird of New York State is one of the first birds to return north each spring and we welcome them back with nesting boxes throughout our property.
These boxes provide shelter, and in return, the Bluebirds help us with pest control. It's a real win-win and part of a commitment to managing our vineyards in a sustainable fashion.

In the Vineyard
It's such a busy time for us in April. We are experiencing fairly typical weather patterns and the vines are looking good. With a little under three acres left to prune we've switched gears a bit to focus on repairing and replacing broken posts. We need to make sure our trellises are tight and strong enough to carry the weight of the crop. There's only a short window to get this done because the next step in vine prep is literally tying the canes to the wires.
Ideally this should be accomplished by the beginning of May when we expect bud break. If we don't have the canes tied down by then, we'll have to slow down so we don't break off the tender shoots. We wrap the canes along the wires and secure them with twist ties (like the bread bag ones, but paper coated). This helps to spread the growth out along the trellis so we get as much sunshine and airflow to the fruit as possible to help with disease prevention and ripening.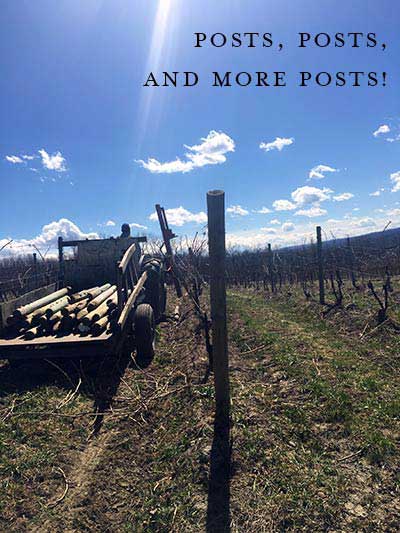 In the Cellar
Spring season ushers in our newest Rosé wine. It's back! Our Bubble Pinot Noir Rosé has been bottled and is for sale in the tasting room and on our website. We've doubled production on this popular wine this year, hope you get a chance to try some.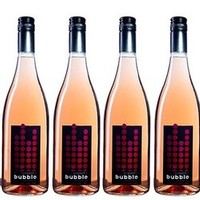 Other new releases this month:
2016 Gewürztraminer/Chardonnay - Skin Fermented "orange wine" with a sleek new label.
2017 Cabernet Franc
2017 Pinot Gris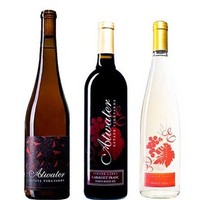 IN THE TASTING ROOM
IT'S CASE CLUB PARTY TIME!
Join us for our annual "Party on the Lawn," June 15th.
Meet the winemakers, try new release wines and revisit some of our cellared library vintages.
Purchase online, in person or call 800-331-7323.
Club members, remember to order early for $5 discount per ticket.
Club members may purchase tickets for guests.
Party date is June 15 from 5:00-sunset.
Hawaiian themed menu by Lake Country Catering.
Original Rockabilly / Americana Music from Aaron Lipp and the Slacktones.
Vineyard Hayrides.
Vertical Vintage Tastings.
25% off case purchases of all wines!!!
UPCOMING EVENTS
APRIL

Sunday, April 21 - Closed for Easter

Saturday, April 27 - Burn's Dog Pound Food Truck will be parked here for the day. Hot dogs, nachos, fries etc. "Come Fetch A Dog"

MAY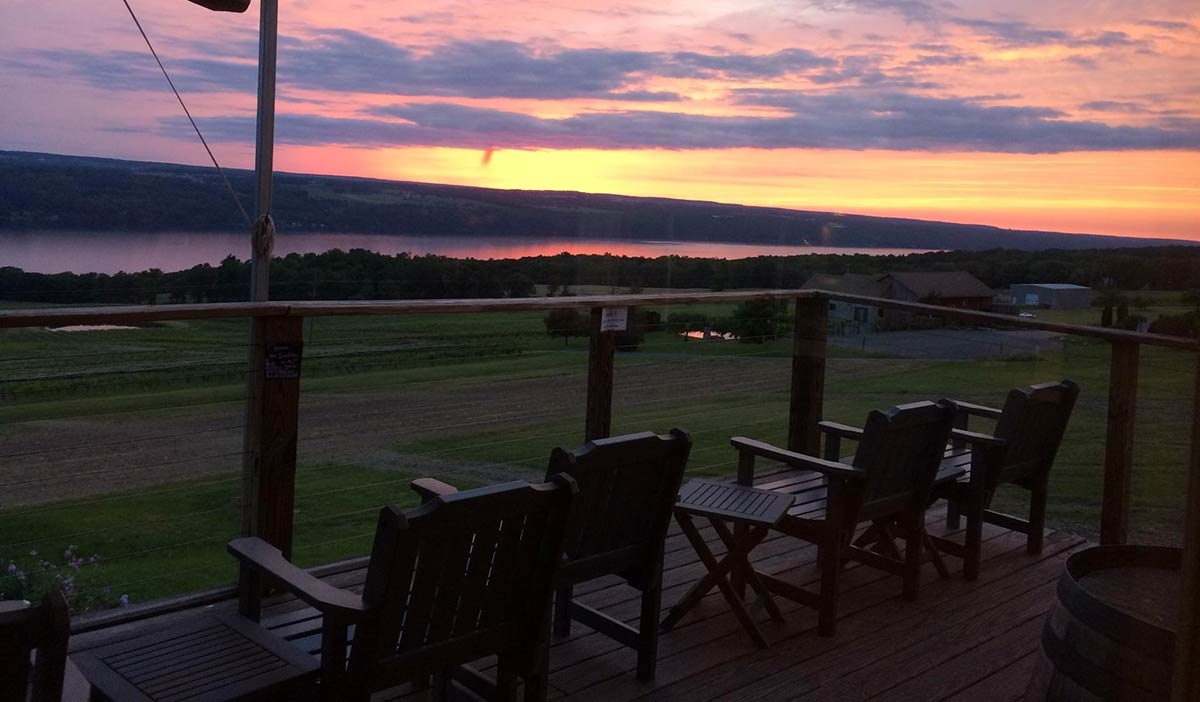 Thursday, May 23 - Atwater After Hours - Join us on the deck! Celebrate the start of the summer season with wine by the glass and small snacks from 5:00 until sunset.

Note: we will be open Thursday-Sunday evenings from this date through Columbus Day weekend in October for After Hours.

Sunday, May 26th - The Vineyard Table with Red Dove Tavern. Tickets sold here.