November 19, 2019 | Atwater Vineyards
The Atwater Times - November 2019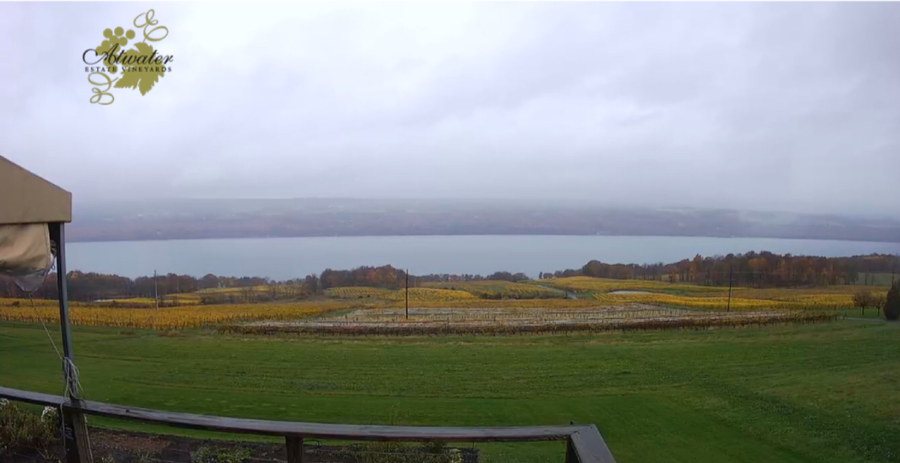 Our harvest season ended on November 5 with late harvest Riesling last off the yellowing autumn vines. Be sure to tune in to our LIVE webcam to watch the vineyard transition from fall to winter.
---
IN THE VINEYARD

September was generally dry with many warm and sunny days along with cooler nights—ideal ripening weather.
Although we usually have a hard frost by mid-October that causes the leaves to drop from the vines, this year, without such a hard frost, they have been able to send their nutrients from the leaves to the roots on their own time. This process accounts for the yellowing across the vineyard. As harvest season comes to a close, the vineyard crew is shifting to vineyard maintenance. They are removing unproductive or underperforming vineyards to rest and cover crop the soil for a couple of years before replanting with varieties that better suit our site. They are also installing trellis in our new blocks, repairing trellis that was broken throughout the year, and improving trellis setups so that we can manage our canopy better and more efficiently which will help with ripening and disease control. There are also many miles of posts and wires that support the vines that have to be maintained.
We have a short window when there are no grapes on the vines and the ground is not frozen when we can make these repairs and this is a critical time for setting up next year.
---
WINE CELLAR UPDATES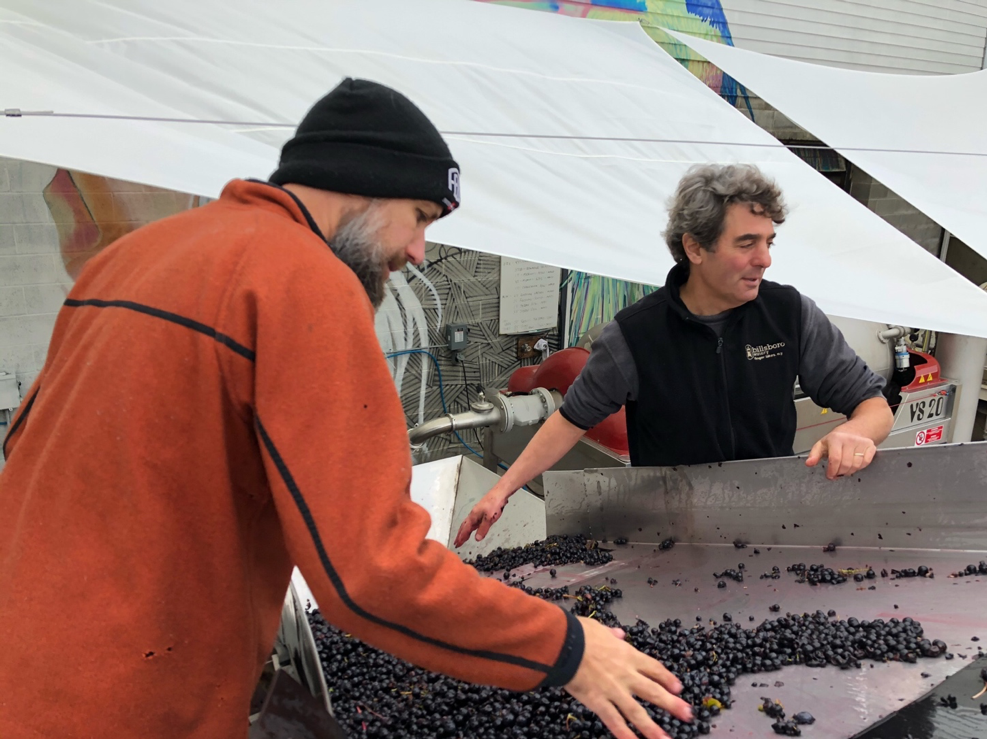 Fermentations are proceeding at a good clip in the cellar and while a few Rosés have gone dry, the majority of our whites are still marching along. The last of the red fermentations are winding down and are all now pressed off their skins. Those reds will be making their way into barrels where they will finish both alcoholic and malolactic fermentations before they begin their winter hibernation. The next stage will begin looking at each individual wine to assess whether it needs any corrective intervention. This usually involves a series of blending bench trials to determine how best to finish the wine.
---
NEW WINE RELEASES

Big Blend 2016
Bright and lean upfront with rich earthy tannins that mingle with raspberry and strawberry notes, the Big Blend 2016 finishes with a lengthy, spicy finish.

Chardonnay 2016
Our Chardonnay 2016 exhibits layered texture with deep flavors of Macintosh apple, vanilla crème, and tangerine.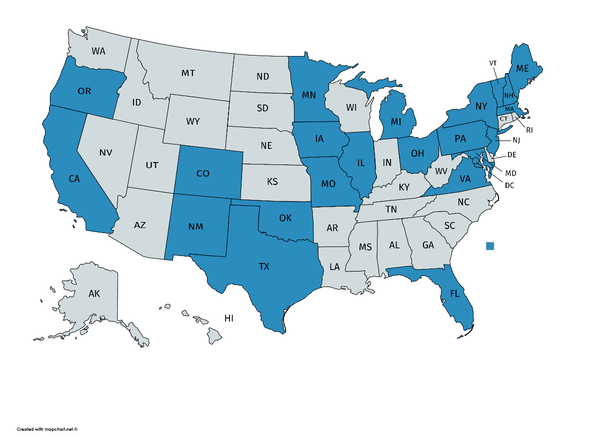 We are happy to announce that we've added two more states to our ship list: Maine and Oklahoma. In 2020, we hope to examine the regulations and licensing fees for additional states. Although we would love to be able to ship directly to every state, each has different laws. Some do not allow wineries to ship to consumers, and some have taxes and licensing fees cost prohibitive for a winery of our size.
Are you curious about wine shipping rules to your state? The website FREE THE GRAPES summarizes state-by-state legislation.
---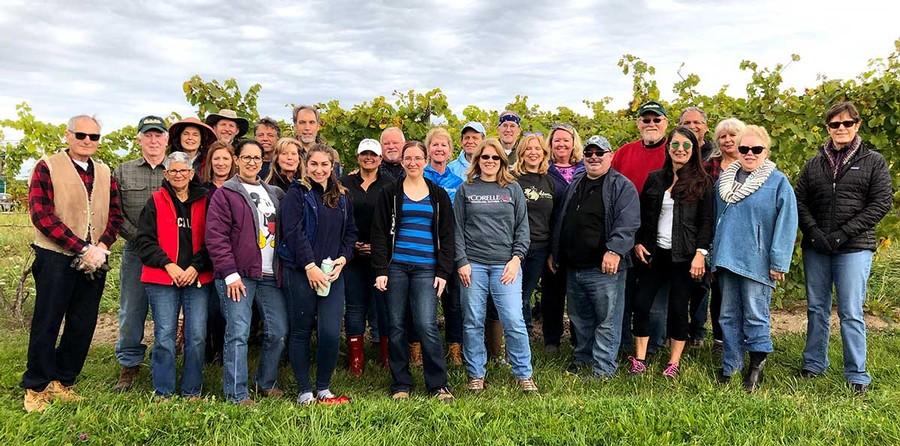 On October 13, wine club members joined us for our annual Hands on Harvest, an immersive experience that teams club members with our harvest crew and winemakers to provide a unique perspective on the winemaking process.

After an orientation with Vineyard Manager Chris King, participants hand-picked Riesling then joined winemaker George Nosis for an introduction to the press deck where they got to sample wine at various stages in the production process. The afternoon closed with a lovely lunch paired with a selection of our wines.

We were thankful for a beautiful day with lovely weather and appreciated our club members who traveled near and far to join us for this special event.

---