November 23, 2019 | Atwater Vineyards
Who Makes Your Wine? Mike Betts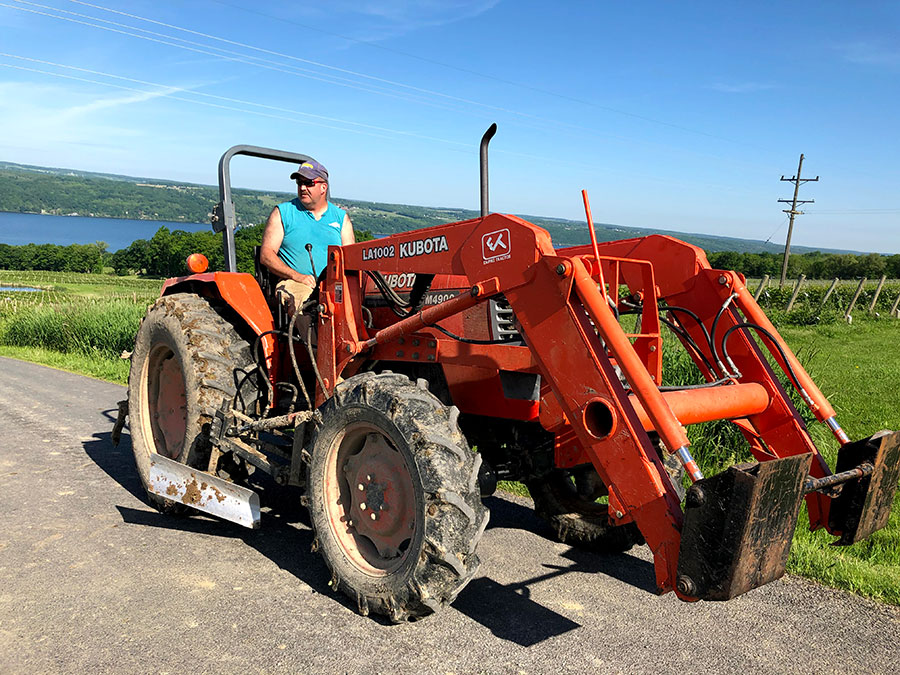 Vineyard Worker, Mike Betts
Mike is originally from Rochester, but his parents bought property in Valois in 1967. Since then, he's loved the atmosphere and the natural beauty of the Finger Lakes. Mike first worked at a commercial vineyard when he was twelve, and he had that job until he was twenty-one and joined the Navy.

Since 2012, Mike has worked at Atwater, and he enjoys the people, the gorgeous view, and the work environment. While he works primarily in the vineyard, he also has shifts in the tasting room. For him, seeing the results of the crops each harvest and the response of the customers to the wine is the most gratifying part of the job.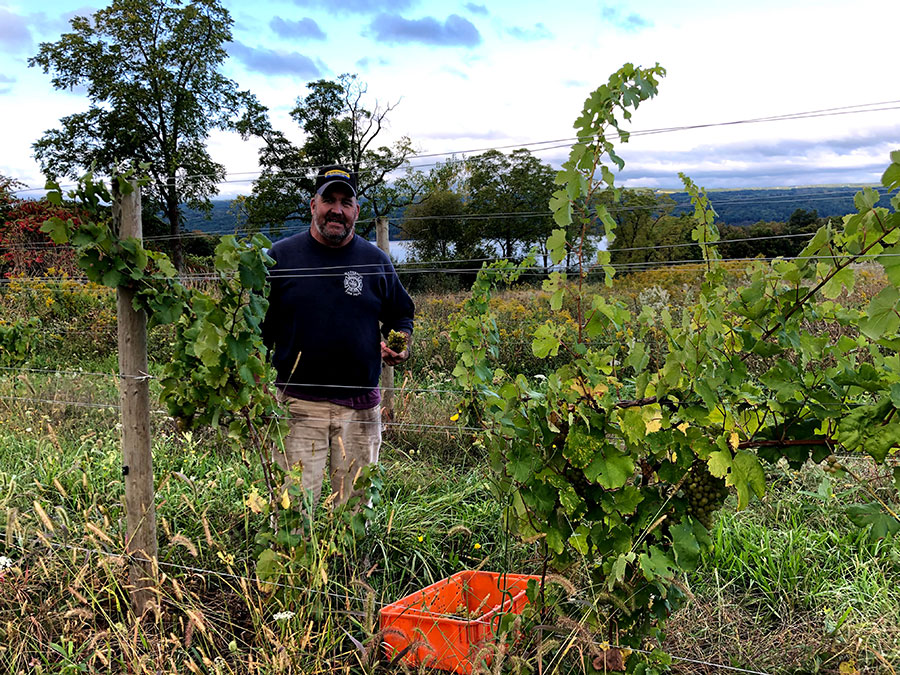 He thinks that Atwater fans may be interested that some of our grapes are picked by machine, but many are also picked by hand in what can be an intense process done in weather of all kinds.

Mike's hobbies include darts, golf, and spending time with his two mastiffs. His favorite Atwater wine is Blaufränkisch. In fact, he loves the wine so much, one of his dogs is named Lucas Blaufränkisch Syrah and the other Syrah Blaufränkisch!