October 24, 2019 | Atwater Vineyards
Who Makes Your Wine? Vinny Aliperti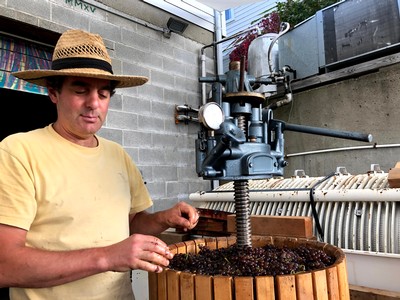 Vinny began making wine in the Finger Lakes with the 2000 vintage; in 2001, he became a winemaker at Atwater where he has headed our winemaking operations since 2003. Vinny's style is often described as crisp and fruit-driven with a focus on creating intense but balanced wines. His dynamic approach has earned him praise both locally and nationally, including several write-ups in The Wine Spectator and New York Cork Report.
Reflecting on the harvest, Vinny explained that with each new vintage comes the excitement and anxiety of the harvest. "We are still a week or two behind thanks to a late start back in the spring and a relatively mild summer. But as is the case in most years, September weather was critically important in shaping the course of the vintage. For the most part we received a good dose of sunshine with below average rainfall. Now that we are into October and grapes like Pinot Gris, Pinot Noir and Chardonnay have been harvested, we turn our gaze to Blaufränkisch and Merlot, and hope the weather continues to stay clear and bright as we head into the second half of the 2019 vintage."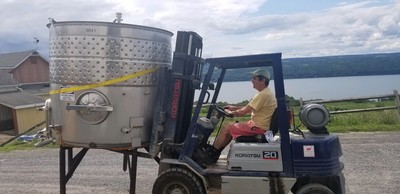 "This season's main challenge is getting the grapes into the ripeness 'window' before they begin to breakdown. Fortunately, most of the grapes still hanging are looking strong but as ripening continues, they also become more vulnerable to disease pressure. We plan to continue monitoring the grapes closely out in the vineyards through sampling and visual inspections and of course we'll be keeping a close eye on the weather forecast!"
"Atwater fans may be surprised to know that the wine quality depends on both the subtle and profound differences of each harvest season. Many factors contribute in shaping how the wines will eventually taste. While we all know the weather is a big factor, grape yields, size and integrity of the grapes as well as grape chemistry including sugars, acids and pH all contribute to the final product."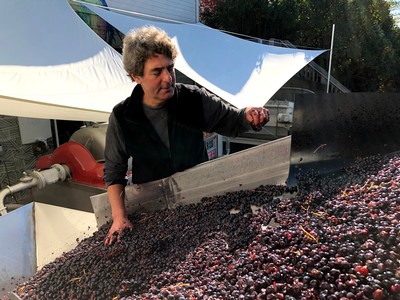 "Wine production is truly a team effort that starts in the vineyard, winds its way into the cellar, and pops out on the shelf or dinner table. It takes many dedicated people to bring a quality product to fruition and I am fortunate to be part of our competent and hard-working staff here at Atwater who take pride in bringing wines to life."
When asked his favorite Atwater wine, he responded that "the skin-fermented Gewürztraminer/Chardonnay with spicy Thai food is divine."
Vinny's hobbies include running, reading, sailing and cross-country skiing. In 2006, he and his wife, Kim, and embarked on our their wine journey (with Atwater's blessing) when they founded Billsboro Winery in Geneva, NY, 2016 winner of the NY Wine & Food Classic Governor's Cup for its 2015 Syrah.