November 7, 2019 | Atwater Vineyards
Who Makes Your Wine? Patrick McGloon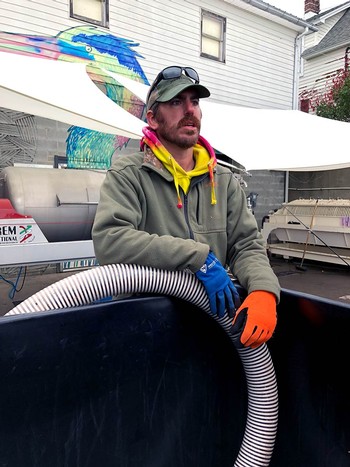 Patrick McGloon, one of our vineyard crew, was born and raised in Geneva, New York. Because his father was in the military, his family often moved. They left the Finger Lakes region for Idaho when Patrick was around eight and there he caught the agriculture bug, planting mint, picking beets, and bailing hay. After his father retired from the military and moved to the private sector, the family moved to Northern Virginia. During 9/11, his father was working at the National Headquarters of the American Red Cross. After a few years Patrick's family moved to Marcellus when his dad took a job at Welch Allyn. In Marcellus, Patrick met his wife, Lindsay, who was going to school in Rochester while Patrick was trucking in Syracuse.
Patrick was an avid home-brewer, and Lindsay encouraged him to look into the Viticulture and Wine Technologies program at Finger Lakes Community College. After completing that program, he obtained an internship at Three Brothers Wineries. Patrick worked on various farms on Cayuga and Keuka Lake and at Ravines Wine Cellars and Mackinaw Trail Winery in Northern Michigan before landing back in the Finger Lakes at Atwater Estate Vineyards. His favorite thing about working at Atwater is the family atmosphere. He also enjoys converting older blocks to Scott Henry Training systems from High Wire Cordon/Umbrella trellis management systems.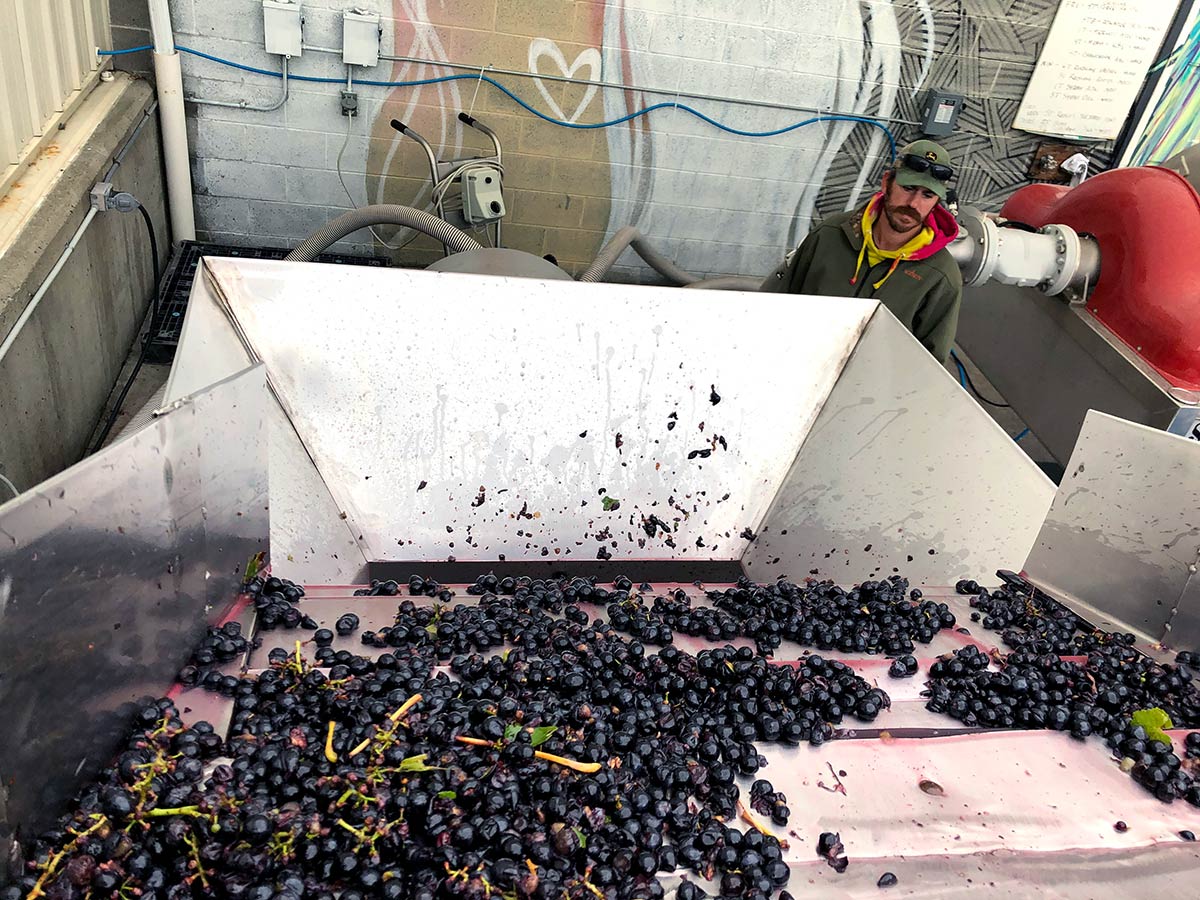 This season, Patrick has enjoyed witnessing many firsts at Atwater. We had our first harvest of Gruner Veltliner this season, and we planted two new varieties on our farm: Lagrein and Zweigelt.
Outside of work Patrick enjoys spending time with his extended family, wife, and 3-½ year old daughter on camping trips exploring the Finger Lakes. He is also an avid horror movie fan!
Patrick's favorite Atwater wines are the Big Blend and the Skin Fermented Gewürztraminer/Chardonnay. Big Blend is one of the first Finger Lakes Bordeaux-style blends he ever tasted, and he fell in love with it. He thinks Vinny is a superb red wine maker and the consistency of Big Blend is second to none. The Gewürztraminer/Chardonnay almost drinks like a bourbon as it opens up the closer it gets to room temperature once its been chilled.
Patrick is the exception to the rule and feels lucky he was able to attend school for something that he wanted to do and then make it his career.