May 16, 2020 | Atwater Vineyards
The Atwater Times - May 2020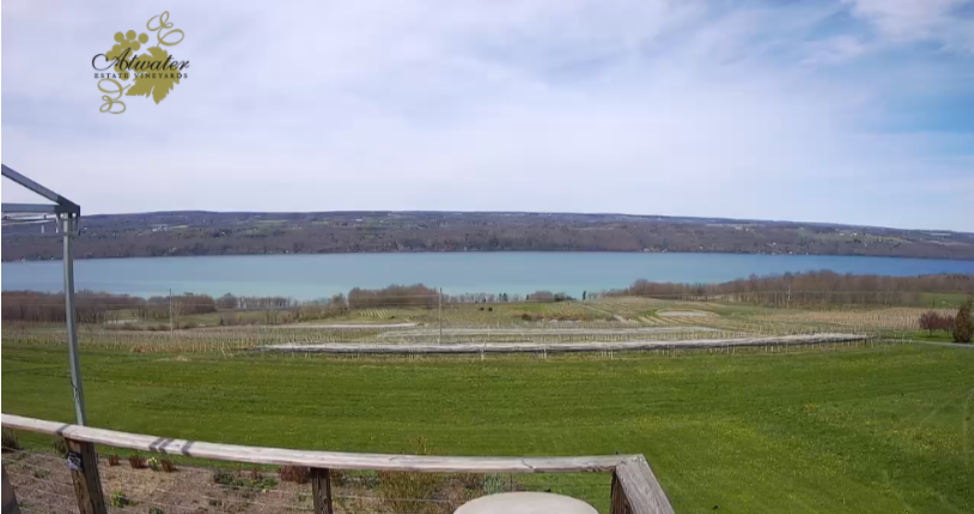 Missing wine country?
Be sure to tune in to our LIVE webcam and visit us from the comfort of your home!

In the Vineyard

We recently installed the trellis Lagrein and Zwegielt blocks which were just planted last year and then pruned and tied them. Now, we can officially say we are done with pruning and tying for the year! While warm weather in March had us nervous that we would have early bud break, since then, the temperature has been cool, and we are still patiently waiting to see the first signs of new growth.
In the meantime, we are starting to put replants in. Over time, plants will die or be removed for various reasons. We need to replace those vines regularly so that our vineyards continue to be productive.
One of our older Chardonnay blocks has a large percentage of missing vines, so we have decided to replace them with the "Chardonnay Musque" clone which will add some interesting fruity and floral characteristics to the wines from that block. We are also replacing a former Syrah block with a new Pinot Noir clone. We're excited to see how these new vines grow.

Wine Cellar Updates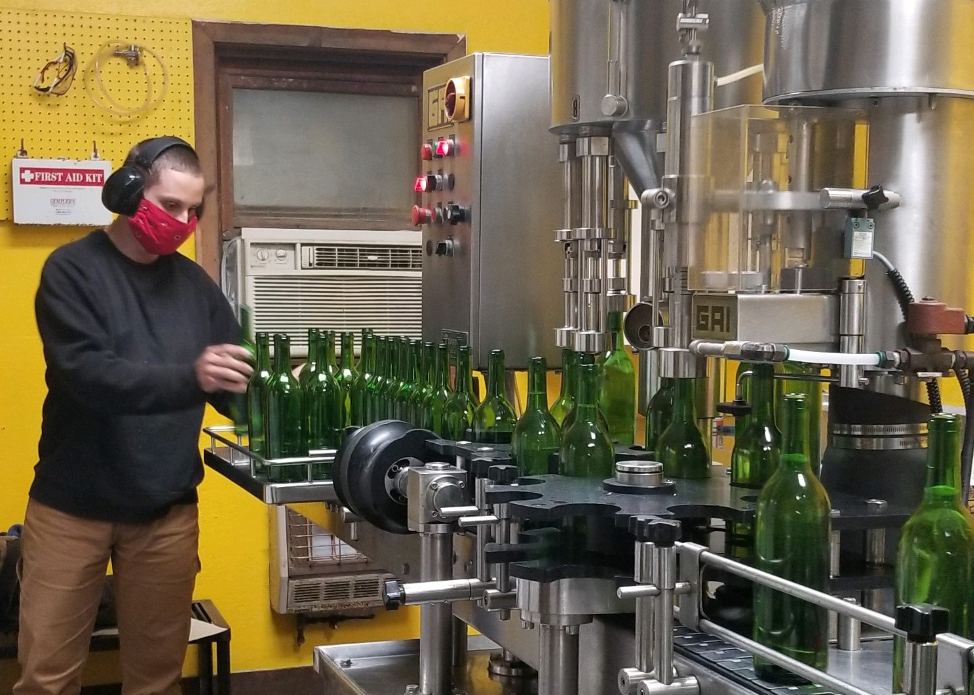 After a few weeks of working with the vineyard crew, cellar work has resumed with the bottling of the Stone Bridge White 2019, a Cayuga-based blend with a touch of fruity Vignoles. Next up will be Vignoles 2019. This semi-sweet darling was planted on our farm back in 1982, making it among the oldest vineyard blocks on the estate. Before too long we will be sampling many of the 2018 and 2019 reds, which are currently resting in oak barrels, to determine their future destination—be it a single varietal or blend. It's a tough job but someone has to do it!
In light of the current pandemic, many wonder how we're are dealing with the new "normal." Since Atwater is a relatively small-scale operation, keeping proper distancing measures in place hasn't presented too many challenges though the staff is making adjustments to ensure we are keeping each other and our customers safe by utilizing common sense procedures throughout all our work spaces.
End of Vintage
We are reaching the end of vintage for the Vignoles 2018, and quantities are limited. Order now before we're sold out!

Syrah 2017
New Release
Our Syrah grapes were hand harvested and hand sorted then 10% whole cluster fermented in one-ton open-top bins and aged nine months in neutral Hungarian and American Oak barrels.
The elegant wine brims with dark fruit, spice, and earth and has a velvety palate of mulberry, pepper, and mocha. It pairs exquisitely with grilled meats or vegetables, pastas, hard cheeses, and other bold foods.

From the Tasting Room
We have missed seeing visitors in our tasting room during the NY on Pause order! Our region of New York is now allowed to open with Phase 1 businesses. As we are in the Phase 3 category, the earliest we can open is June 12.

For the continued safety of visitors and staff, we will observe social distancing measures and open in stages, first scheduling tastings by appointment only to ensure we don't exceed the maximum occupancy of our facility. When we can "UNPAUSE," we will provide information about making reservations in an email alert as well as on our website and social media channels.
---
Virtual Tastings
Vinny and George are curating special limited-edition wine bundles from our library and hosting virtual tastings. Please watch your email for announcements: our next offering is a Gewürztraminer vertical with a virtual tasting on Thursday, June 4 at 5:30 p.m. EST.
Fun Extras
We've added some fun extras to our site to help entertain you during the stay-at-home period. We have coloring pages based on our bestselling t-shirt and sweatshirt designs and virtual backgrounds for Zoom. Both can be downloaded from our website.
Ground Shipping
To ensure you have access to Atwater Wine, we are extending our $10 per case ground shipping special until our tasting room re-opens, likely on June 12. Quantity and club discounts apply.
Curbside Pick-up
Order online and choose the "Pickup" option at checkout. When you arrive, park in the marked space and call (607) 546-8463 to let us know you've arrived. We'll bring your wine out to you and load it in your vehicle.
Local Delivery
Order wine by noon Monday through Friday for same-day local delivery. Call us at (607) 546-8463 or place an order online and select the "Local Delivery" shipping option. There is a six bottle minimum and a twenty-five-mile radius delivery limit.
Orders for pick-up or delivery can include specialty food, puzzles, and even wine keys! Browse our selection here.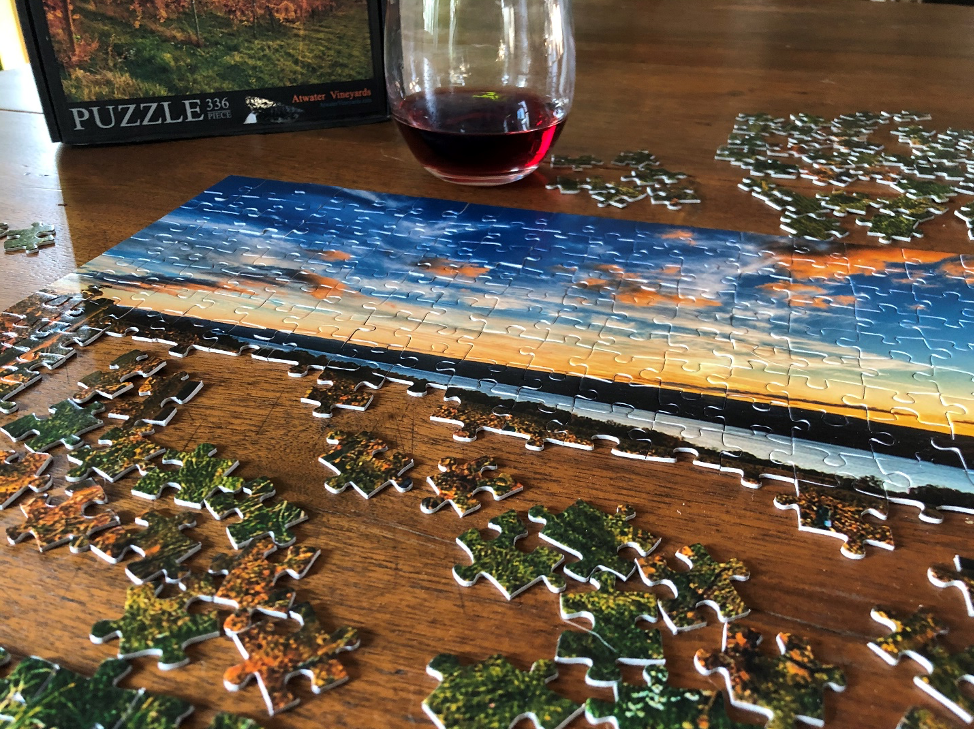 CLUB HOUSE
We are excited to announce a new benefit for Atwater's Edge club members: private virtual tastings! If you are interested in a private virtual tasting, we can schedule an interactive experience for you and your group hosted by one of our experienced staff members via Zoom.

Please contact Amanda at amanda@atwatervineyards.com or (607) 546-8643 to arrange a date and time for your event. We will need a list of the wines you'd like us to feature and the email addresses of the participants you want to include.

After we make your reservation, we will send an email invitation to you and your guests with details for joining this private and exclusive session along with tasting notes for your selected wines.

UPCOMING EVENTS
Check out our Events Calendar for the latest events at and around Atwater Vineyards.