December 13, 2022 | News and Upcoming Events | Atwater Vineyards
Holiday Gift Guide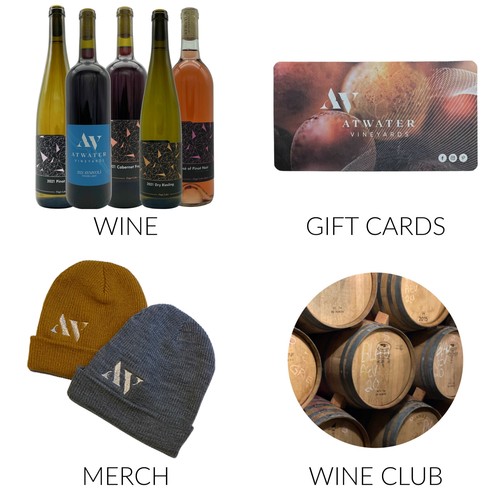 Check out our holiday gift guide!
We have the perfect gifts for all the wine lovers on your list! From bottles of wine that we can help you select and send directly to your gift recipient—including our just released Cuvée Brut 2018—to wine club memberships, merchandise, or gift cards, we have you covered. Please contact us if you would like us to assist you!
Order by Friday, December 16 for delivery by December 25.
Order by Friday, December 23 for delivery by December 31.
Shipping special: $15 flat rate for case orders (12 bottles).