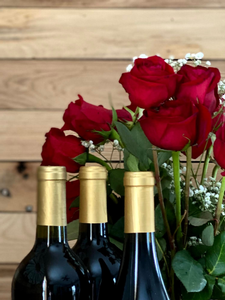 Valentine's Playlist
This playlist includes:
Gourmet Preliminaries Chocolate Made in NY (2 boxes, 4 pieces each)
Virtual Tasting
In this guided tasting with George, you'll learn more about these vintages and explore how wine pairs with different flavors of chocolate. The tasting is free, and anyone may join--no purchase required. We just ask that you preregister.
Register for the virtual tasting here!