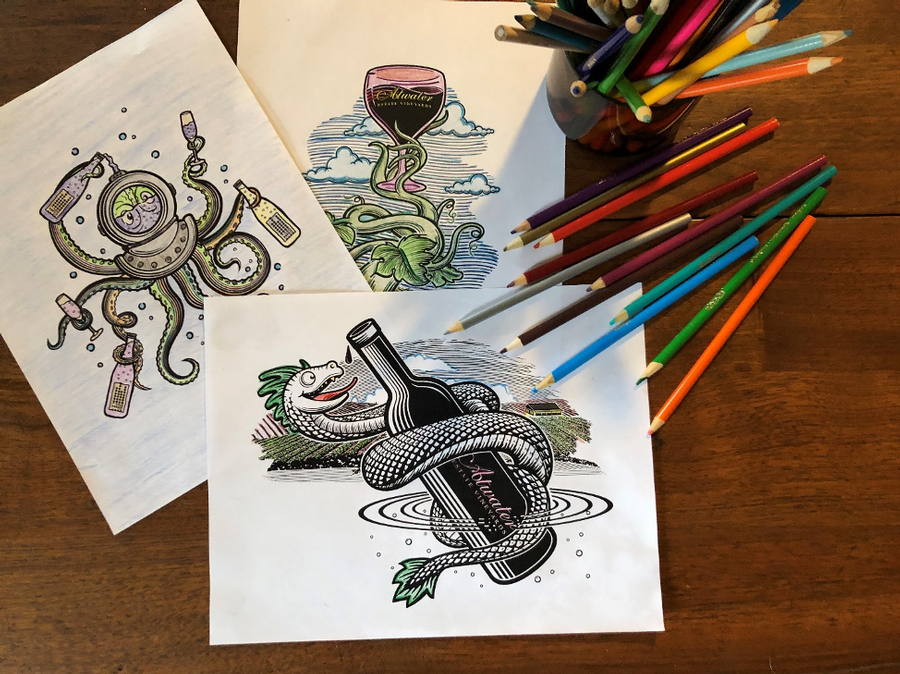 Kids and adults love to color: it's both fun and creative. But there are other benefits, too. Coloring can help with relaxation, stress reduction, and displacing negative emotions, something most of us can use right now!
We're happy to bring you three free coloring pages. Once you've finished your masterpiece, we'd love to see it! If you care to share, please post on social media and tag #atwaterwine.
DOWNLOAD YOUR PAGES
Serpent (PDF)
Bubbly Octopus (PDF)
Wine Vine (PDF)
---
With more people across the country working from home, Zoom and other teleconferencing services have become ubiquitous for telecommuting. They can also be used to connect with friends and family while maintaining social distance.
If you want to up your Zoom game, disguise your home office for privacy, or have fun with other attendees, you can add a virtual background to your teleconference. We've made several for you with beautiful scenes around the winery. Please enjoy with our compliments. We look forward to seeing you in person soon!