Amanda Gumtow
Tasting Room Manager
and Wine Club Concierge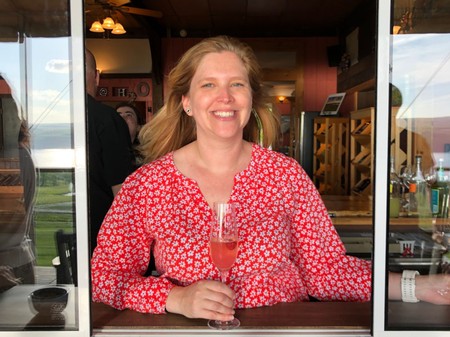 Having wine in her life from an early age, working at a local winery while attending college seemed a natural fit. In 1997, Amanda's summer winery job quickly became her passion, and Amanda joined the Atwater Team in May 2002. She loves the diverse experiences working at a winery, from interacting with an eclectic mix of people from all over the world in the tasting room to behind the scenes work on the bottling line, picking grapes, hand waxing wine bottles, managing the case club, and refinishing the tasting room floors.
As a passionate outdoor person, she has always loved everything that the Finger Lakes has to offer. The region is always inspiring and changing with the seasons. Being an avid hiker and lover of all things outdoors, she has found her own personal paradise. Her interests in photography, running, hiking, kayaking, and wine go hand-in-hand in this area.