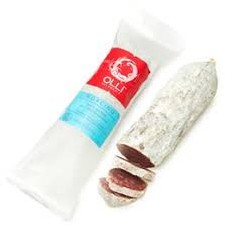 Olli Salumeria Norcino Mild
Norcino is considered to be the pork product capital of Italy and the butchers there are among the best in the world. It's fitting that Olli Salumeria's salami is simply seasoned with just salt and white pepper, allowing the flavor of our premium pork to shine through.
Raised without antibiotics and 100% vegetarian fed.