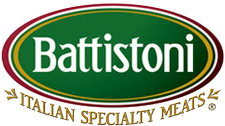 Battistoni Speciality Snacks
Pepperoni Sticks: Savory flavor with traditional Italian spices made from pork and beef, seasoned with spices and slow dried. It can be used as a topping for pizza, as a sandwich ingredient, as a snack, or as an appetizer.
Summer Sausage: Compliment any cracker and savory cheese plate with the rich, smoky flavor of our summer sausage. Made from the finest cuts of beef with no artificial flavors, colors and no MSG.