Mulled Wine Gift Box
Our Mulled Wine Gift Set Includes:
(1) bottle of Sweet Chancellor wine, (1) bottle of Sweet Catawba wine, (1) mulling spice bag with cork float, (1) package Monk's biscotti 7 oz - flavors vary (Piffard, NY), (2) heat resistant glass mugs (Crate & Barrel).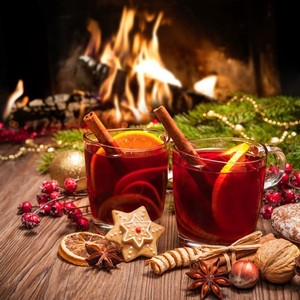 Product Reviews
Virginia Clark
(Nov 7, 2018 at 9:27 AM)
Love this combination especially on cold days. I always have to make this while we are camping on cold weekends and on trick or treat night. I also love going to the winery people that work there are so incredibly nice.