Blog
Recent Posts
February 20, 2018

January 25, 2018

October 20, 2017

October 18, 2017

October 2, 2017

September 22, 2017

September 14, 2017

May 2, 2017

February 6, 2017

December 16, 2016
Blog Categories
Blog Archives
Our Writers
2017 Harvest Season Begins

September 22, 2017 | Vineyards, Winemaking | Atwater Vineyards
2017 Harvest Season Begins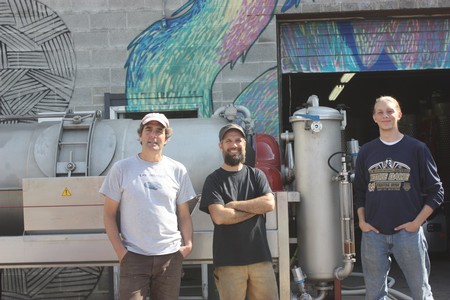 Winemakers Vinny Aliperti and George Nosis and intern Kaleb Harp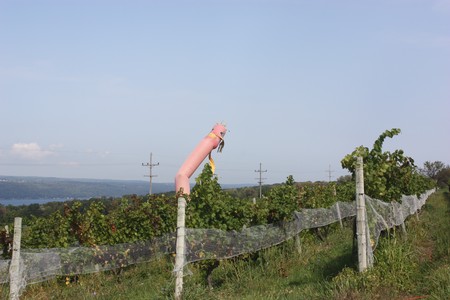 Mr. Pinot keeping birds away from the grapes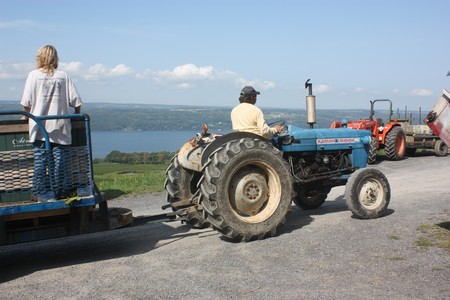 Delivering grapes from the vineyard to the winemaking area
We are excited to welcome the advent of this year's harvest season! Our first crop to be processed is cayuga grapes. Vinny Aliperti, head winemaker, observed, "Though we've had another roller coaster season of early season record rainfall and a prolonged late season cool down, the grapes are now enjoying a beautiful stretch of warm sunny days at exactly the right time in their maturation. If the weather continues to cooperate, I expect we are looking at another successful vintage." Bob Tomberelli, vineyard staff, added that the heavier than normal rainfall has led to bigger bunches of grapes, as well as greater leaf growth. The leaf growth removal is a labor intensive process but required to allow the grapes access to sun and air and to keep disease pressure down.
Keep watching our blog for more harvest news!
Comments
Commenting has been turned off.